Goal 4: Ensuring the Safety of Chemicals and Preventing Pollution
Reduce the risk and increase the safety of chemicals and prevent pollution at the source.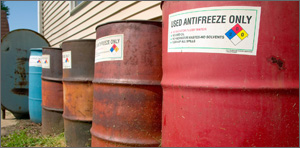 4.1 Ensure Chemical Safety
Reduce the risk of chemicals that enter our products, our environment, and our bodies.

4.2 Promote Pollution Prevention
Conserve and protect natural resources by promoting pollution prevention and the adoption of other stewardship practices by companies, communities, governmental organizations, and individuals.