Pacific Southwest, Region 9
Serving: Arizona, California, Hawaii, Nevada, Pacific Islands, 148 Tribes
Tribal Accomplishments, 2009
Building Tribal Capacity to Achieve Results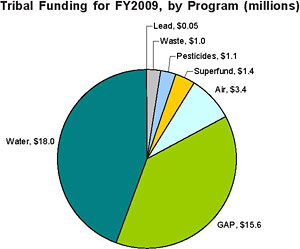 Protecting the health and environment of approximately 315,500 tribal members, as well as a tribal land base of over 27 million acres, has improved significantly through the collaborative efforts of tribal environmental programs and EPA Region 9. While we have seen significant progress in addressing environmental issues in Indian Country, we will continue applying our resources to the environmental challenges still facing tribes. Nineteen percent of homes lack complete plumbing, more than 1,800 open dumps can still be found on tribal lands in the Pacific Southwest Region, and over one-third of tribal lands in the region are in areas that do not meet air quality standards.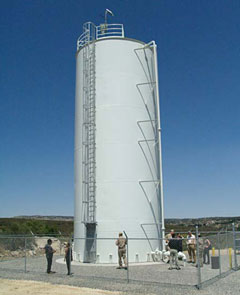 In 1991 EPA began the Multi-Media Program with a total of $1.7 million available nationally to federally recognized tribes and tribal consortia. The allocation available to tribes in Region 9 was $205,000. It quickly became clear that a dedicated funding source was necessary for tribes to build and maintain an environmental presence in Indian Country. The passage of the Indian Environmental General Assistance Program (GAP) Act in 1992 helped address this problem. Initially, only $12 million was made available to tribes nationally. That number has increased to nearly $58 million nationally, with $15.6 million available for tribes in Region 9 in 2009.
In addition to the GAP funds, many tribes also receive funding under Clean Water Act Sections 104, 106 and 319, Clean Air Act Section 103, the Toxic Substances Control Act (TSCA), and the Federal Insecticide, Fungicide, and Rodenticide Act (FIFRA). Many tribes also leverage funding from the Department of Energy (DOE), Indian Health Services (IHS), Department of Housing and Urban Development (HUD), Bureau of Indian Affairs and the U.S. Department of Agriculture to further their environmental programs. For example, the Campo Band of Kumeyaay Indians used tribal, IHS and EPA funds to install a new 112,000 gallon drinking water storage tank. The tank will increase the water supply available to the tribe, decrease the likelihood of water contamination, and allow the tribe to save money through water conservation.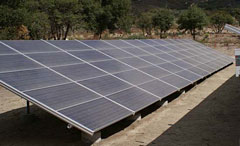 The Ramona Band of Cahuilla Indians of Southern California has become the first fully "off grid" reservation with 100 percent renewable electric power for all facilities. Over the past decade, the tribe received funding from DOE, HUD, and other agencies to build a sun and wind-powered energy system, and develop an ecotourism and training business. The tribe is now developing an ecotourism center as a renewable energy destination resort. The Eco-Center will also teach people about Cahuilla culture. The training component will provide consulting and ecotourism start-up business services to enable other tribes to replicate or adapt this model for business development. Once the Eco- Center opens in late 2010, the tribe will have the only Native American-owned facility to train other rural/remote tribes to adapt this model for economic development.