Pacific Southwest, Region 9
Serving: Arizona, California, Hawaii, Nevada, Pacific Islands, 148 Tribes
You are here: EPA Home
About the Tribal Program
About the Tribal Program Office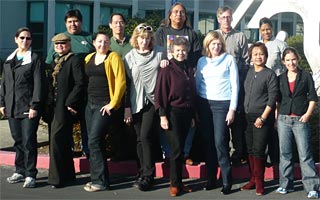 Through collaborative efforts across all program offices, EPA Region 9 will implement the 1984 American Indian Policy, with the goal of protecting and enhancing ecosystems, human health, and cultural resources in Indian Country. Region 9 will work to ensure that its trust responsibility to federally recognized tribes is carried out and will work with tribes on a government-to-government basis. Region 9 envisions a partnership and an "environmental presence" with every federally recognized tribe.
Environmental presence" means that each tribe has at least one grant, certification, delegation, participation in an EPA program, collaborative effort with an EPA-implemented program, or on-site technical assistance from EPA.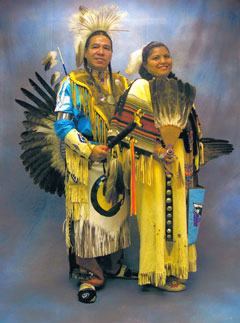 EPA Region 9 is committed to helping build tribal capacity to manage Indian Country environmental programs, and to ensure that tribes have a voice in decisions that affect their land, air and water resources. Region 9 supports the principle of tribal self-government and operates on the basis of consultation and cooperation among tribes, other federal agencies, state and local governments.
Beadwork by Lori Seidner Clark