Region 3: RCRA State Programs Branch
You are here: EPA Home
Maryland RCRA Authorization Records
Maryland RCRA Authorization Records
Current Maryland Documents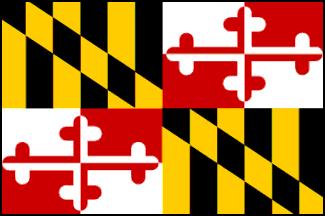 The following represent the current versions of key documents that were submitted by the State to support its most recent program revision application.
EPA Region 3 Contact for Maryland
Tom Uybarreta
phone:(215) 814-2953
e-mail:uybarreta.thomas@epa.gov
MARYLAND AUTHORIZATION RECORDS
(SUMMARY OF KEY RULES INCLUDED IN PROGRAM REVISION APPLICATIONS)

The EPA RCRA State Authorization Website provides a detailed list of Authorization Activity for Maryland (PDF) (21 pgs, 73k)

01/25/85 FR Notice
(50 FR 3511)
(PDF) (2 pgs, 1.2M)

The initial final authorization for Maryland includes the State's authorization for the Federal program as in effect July 26, 1982. The Maryland Base Program includes:
identification and listing, hazardous waste lists, characteristics of hazardous waste, generator requirements, transporter requirements, facility requirements, interim status requirements and permitting requirements.

PROGRAM REVISION 1
(MW, Revision Checklists 1-13, 15, 16, 17A, 17C, 17D, 17F-H, 17J, 17O-P, 17R, 18, 20-33, 35-38, 40-43, 45-49, 52-61, 64, 65, 67, 68-76, 81, 82, 84, 86, 89, 91, 92, 97, 99, 104, 105, 107, 108, 110, 113, 115, 118-120, 126, 128, 131-134, 139, 141)

06/01/01 FR Notice
(66 FR 29712)
(PDF) (11 pgs, 77K)

The program revision addresses the requirements for radioactive mixed waste (MW), and most of the federal rules published from 1983 through April 4, 1995, including:
biennial report, amendments to permitting requirements, amendments to interim status requirements, amendments to identification and listing, national uniform manifest, household waste, corrections to test methods manual, satellite accumulation, definition of solid waste, HSWA codification rule, small quantity generators, waste minimization, liquids in landfill, dust suppression, double liners, cement kilns, omnibus provision, hazardous waste exports, closure/post-closure financial responsibility, liability coverage, hazardous waste storage and tank systems, development of corrective action programs, miscellaneous units, farmer exemptions, treatability studies sample exemption, amendment to the Bevill exclusion, , permit modifications, groundwater monitoring data, mining waste exclusion, reportable quantities, toxicity characteristics (TC), wood preserving listings, recordkeeping instructions, financial assurance letter of credit.

PROGRAM REVISION 2
(Revision Checklists 82, 92, 120, 167F, 142A-E, 144, 145, 153, 167F, 168, 176)

07/26/04 FR Notice
(69 FR 44463)
(PDF) (5 pgs, 74K)

The program revision addresses selected federal final rules published from May 11, 1995 through December 24, 1998, including:
universal waste rule, removal of legally obsolete rules, liquids in landfills, amendments to identification and listing of hazardous waste, wood preserving listings, hazardous waste combustors.