Region 3: RCRA State Programs Branch
You are here: EPA Home
Region 3 StAR Website
Region 3 RCRA Subtitle C
State Authorization Records (StAR)
This site provides access to the materials submitted by the States in EPA Region 3 as part of the RCRA Subtitle C authorization process.
Authorization is the process that States must go through to assume responsibility for the RCRA Subtitle C program. Initially, a State develops a hazardous waste program and has the program approved by EPA. For a State to receive final authorization, it must be equivalent to and consistent with the Federal program. However, States may impose requirements that are "more stringent" or "broader in scope" than the Federal requirements. Although each authorized State has primary responsibility for enforcing its hazardous waste management program, EPA retains the authority to exercise its inspection and enforcement authorities in accordance with sections 3007, 3008, 3013, 7003 of RCRA.
See EPA's RCRA State Authorization website for more information about the authorization and codification processes.
The State Authorization Tracking System (StATS) at EPA's RCRA State Authorization website provides information on the progress of each state and territory in establishing and maintaining RCRA-authorized hazardous waste management programs. The RCRA State Authorization website also provides information and definitions for State Authorization terms and topics. Charts comparing rule authorization and adoption progress are available for:
To view a quick reference table for adoption/authorization information for the major hazardous waste program areas within Region 3 states,
please click here
.
[PDF, 14 KB, 1 pages About PDF]
To see a detailed listing of RCRA Hazardous Waste State Rule Authorization/Adoption Status within Region 3 states,
please click here .
[PDF, 134 KB, 6 pages, About PDF]
** Click on the map or links below the map to view the records for that state **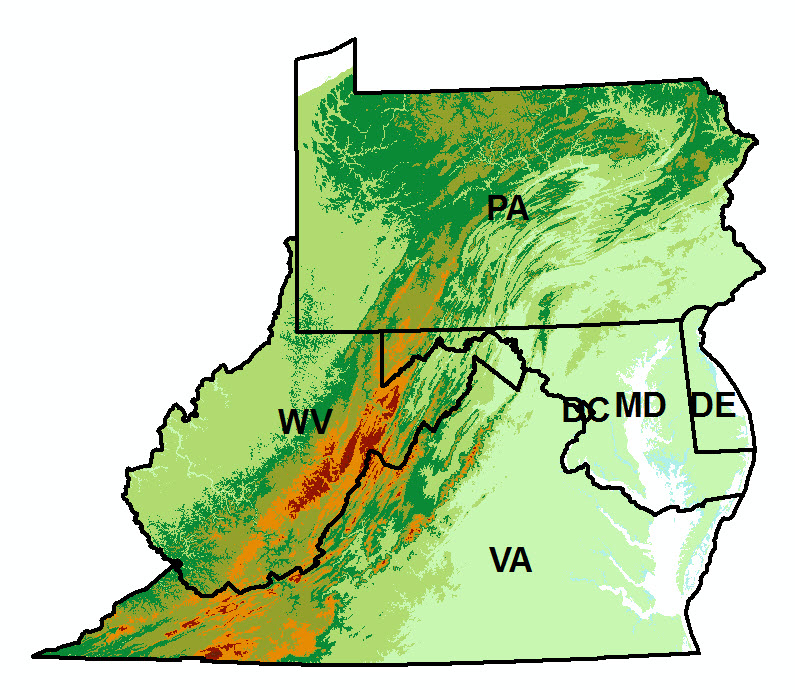 District of Columbia | Delaware | Maryland | Pennslyvania | Virginia | West Virginia