Home»
The Earth's Climate in the Past
The Earth's Climate in the Past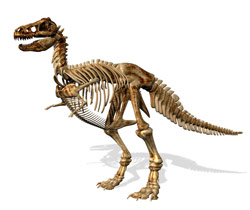 The Earth was formed about 4.5 billion years ago—that's a very long time ago! It's hard to say exactly what the Earth's daily weather was like in any particular place on any particular day thousands or millions of years ago. But we know a lot about what the Earth's climate was like way back then because of clues that remain in rocks, ice, trees, corals, and fossils.
These clues tell us that the Earth's climate has changed many times before. There have been times when most of the planet was covered in ice, and there have also been much warmer periods. Over at least the last 650,000 years, temperatures and carbon dioxide levels in the atmosphere have increased and decreased in a cyclical pattern. Can you see this pattern in the graph below?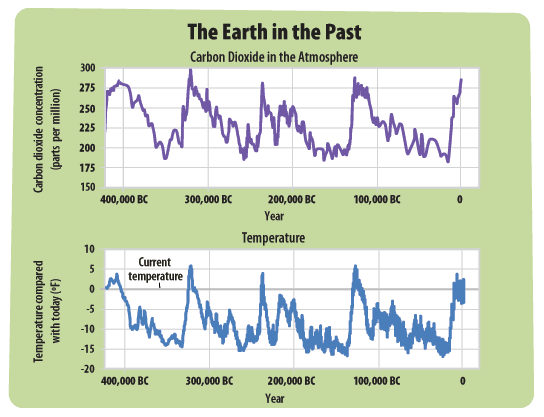 People didn't cause the climate change that occurred thousands or millions of years ago, so it must have happened for other natural reasons.
Explore the list below to learn about some natural factors that have changed the Earth's climate in the past.
Scientists around the world agree that today's global climate change is mainly caused by people's activities.