Greenacres Links
---
Landscaping Resources
---

(About PDF)
Remember, we will not post any information intended to directly benefit for-profit enterprises
Green Landscaping: Greenacres
Wild Ones Handbook
WHAT EVERY WILD ONE SHOULD KNOW
---
Many states have native plant societies. Consult your library for information.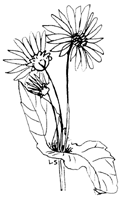 REFERENCES
PLANT GUIDES
Audubon Field Guides
Grass: Field Guide to The Grasses, Sedges and Rushes of
The U.S. (Knobel)
Grasses, An Identification Guide (Brown)
Nature's Heartland: Native Plant Communities of the Great
Plains (Boon)
Newcomb's Wildflower Guide
Peterson Field Guides
Plants of the Chicago Region (Swink, Wilhelm)
Plants of the Illinois Dunesland (Lunn)
Pods: Wildflowers And Weeds in Their Final Beauty
(Embertson)
Roadside Plants And Flowers (Edsall)
Spring Flora of Wisconsin (Fassett)
Stokes Field Guides
Vegetation of Wisconsin (Curtis)
Weeds (Martin)
Wildflowers (House)
Wildflowers And Weeds (Courtenay, Zimmermann)
Wildflowers of The Tallgrass Prairie (Runkel, Roosa)
LANDSCAPING BOOKS
The Bird Garden (Kress)
Growing And Propagating Wild Flowers (Phillips)
Growing Wild - Inviting Wildlife into Your Yard (Perenyi)
Growing Wildflowers (Sperka)
How to Manage Small Prairie Fires (Pauly)
Landscaping with Native Trees (Wilson)
Landscaping with Wildflowers (Wilson)
Landscaping for Wildlife (Henderson)
National Wildlife Federation's Guide to Gardening for Wildlife (Tufts, Loewer)
The Native Plant Primer (Ottesen)
The Natural Habitat Garden (Druse)
The Prairie Garden (Smith, Smith)
Prairie Propagation Handbook (Rock)
Prairie Restoration for The Beginner (Ahrenhoerster, Wilson)
Taylor's Guide to Natural Gardening
The Wildflower Gardener's Guide: Great Plains and Canadian Prairies Edition
- or - Northeast, Mid-Atlantic, Great Lakes and Eastern Canada Edition (Art)
Wildflowers in Your Garden (Ferreniea)
The Wild Lawn Handbook (Daniels)
RELATED READING
Noah's Garden (Stein)
Requiem for A Lawnmower (Wasowski)
A Sand County Almanac (Leopold)
ADDITIONAL NATURAL LANDSCAPING ORGANIZATIONS AND PERIODICALS
BACKYARD WILDLIFE HABITAT PROGRAM
National Wildlife Federation,
1400 16th Ave N.W. Washington, D.C. 20036
Tel: (202) 797-6800
Program to encourage and certify backyard wildlife habitats. Fee of $15 for an information packet.
BROOKLYN BOTANIC GARDEN
1000 Washington Avenue, Brooklyn, NY 11225
Tel: (718) 622-4433
Publishes 21st Century Gardening Series exploring the frontiers of ecological gardening. Dues $25/yr.
BUTTERFLY GARDENERS' QUARTERLY
P.O. Box 30931, Seattle, WA 98103
"If you plant it, they will come." Quarterly newsletter, $8/yr.
CANADIAN WILDFLOWER SOCIETY
4981 Highway 7 East, Unit 12A, Suite 228
Markham, Ontario, Canada, L3R 1n1
Tel: (416) 466-6428
Publishes Wildflower, an excellent source of information and inspiration about native plants, natural landscaping. Dues $30/yr.; $55/2 yrs.
NATURE CONSERVANCY
1815 N. Lynn Street, Arlington, VA 222209
Tel: (703) 841-5300
International wildlands preservation. Dues include subscription to quarterly journal.
NATURESCAPE
1005 Broad Street, suite 300
Victoria, British Columbia, Canada V8W 2A1
Tel: (604) 387-9369
A government/private partnership dedicated to caring for wildlife and wild flora at home. Excellent source of material for natural landscaping in the Northwest. Naturescape Kit $15.80.
RACHEL CARSON COUNSEL
8940 Jones Mill Road, Chevy Chase, MD 20815
Tel: (301) 652-1877
Established in 1965 and devoted to fostering a sense of wonder and respect toward Nature and to helping society realize Rachel Carson's vision of a healthy and diverse environment. Dues $25/yr. Newsletter published three times per year.
SOCIETY FOR ECOLOGICAL RESTORATION
University of Wisconsin Arboretum
1207 Seminole Hwy., Madison, WI 53711
Tel: (608) 262-9547
Publishes Restoration and Management Notes, a biannual scholarly journal that focuses on ecological restoration of natural areas. Subscription $22/yr. Society membership is $49/yr. which includes R&MN.
UNITED STATES ENVIRONMENTAL PROTECTION AGENCY
Region V, 77 West Jackson Blvd., Chicago, IL 60604
Internet site on Green Landscaping with Native Plants is an excellent resource. EPA also publishes the Tool Kit For Local Government Officials, a comprehensive guide to natural landscaping designed for municipal decision makers.
For a comprehensive list of native plant nurseries, contact either of the following organizations:
NATIONAL WILDFLOWER RESEARCH CENTER
4801 LaCrosse Ave., North Austin, TX 78739
Tel: (512) 292-4200

Membership of $25/yr. includes bi-monthly newsletter and admission to a stunning wildflower center.

NEW ENGLAND WILD FLOWER SOCIETY
Garden in the Woods
Hemenway Road, Framingham, MA 01701
Tel: (617) 237-4924

Oldest national organization dedicated to the study and preservation of wild flora. Membership $35/yr.