Pacific Southwest, Region 9
Serving: Arizona, California, Hawaii, Nevada, Pacific Islands, 148 Tribes
You are here: EPA Home
Compliance and Enforcement
Successes in 2004: EPA and Tribal Environmental Results
Note: EPA no longer updates this information, but it may be useful as a reference or resource.
---
Winning Compliance and Strengthening Environmental Stewardship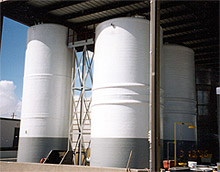 In 2004, EPA advanced compliance at hazardous waste treatment, storage and disposal facilities affecting tribal lands, including Romic Southwest located at the Gila River Indian Community. Here, EPA conducted a focused inspection to verify compliance with air emissions standards and performed air sampling targeting Romic's air emission reduction system.
In Arizona, EPA worked with the State and the Navajo Nation to develop a simple protocol to notify each other when environmental issues affect more then one jurisdiction. Based on information collected by the State and the Navajo Nation, EPA issued an Administrative Order against Speedy's Truck Stop for spills of oil and mismanagement of other wastes. Under the Order, EPA worked with Navajo Nation EPA to ensure that the facility has ceased all discharges, disposed of thousands of gallons of hazardous waste water, removed petroleum-contaminated soil, and conducted soil sampling at the site.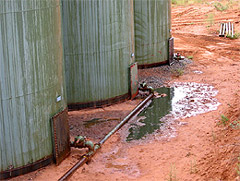 The Mountain States Petroleum Corporation operates an oil field in the
Navajo Nation
. In 2004, EPA issued an Administrative Order requiring Mountain States to sample discharged processing water and provide monitoring records to EPA, as required in their wastewater discharge permit. In addition, EPA issued a $90,000 Administrative Penalty Order to Mountain States for several underground injection violations, including modifying their injection well without approval and conducting unauthorized underground injection.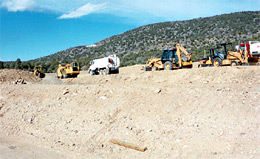 The Washoe Tribe and the State of Nevada asked EPA to investigate several construction sites where companies were working without storm water permits or proper sediment control. In response, EPA issued several Administrative Orders and assessed penalties of $82,800.
Tribes continued to gain more control over air emissions on their lands. El Paso Natural Gas agreed to pay a $57,750 penalty to settle alleged Clean Air Act violations at its White Rock Generating Station and to replace a generator that emitted approximately twice its permitted limit of nitrogen oxides.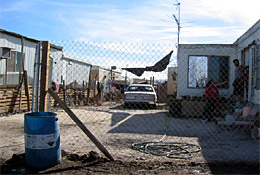 EPA issued Administrative Orders requiring compliance with federal drinking water regulations to four private trailer park owners located on the Torres-Martinez Reservation. EPA also provided technical assistance to the Bureau of Indian Affairs (BIA) and the Department of Justice (DOJ) in a BIA case involving a different private trailer park on the Torres-Martinez Reservation with 4,000 residents who are primarily migrant and service workers. BIA successfully settled the case, and the operator agreed to get a BIA-approved lease, and to bring all the structures located on the trailer park, including the drinking water and sewage systems, into compliance with applicable laws within 18 months.
In 2004, ExxonMobil agreed to spend approximately $327,000 on a supplemental environmental project ("SEP") to include sanitation facilities and construction of a drinking water supply line extension that will provide running water to 17 remote Navajo Nation residences located on oil production fields in Aneth, Utah . A similar SEP impacting an additional 18 remote homes, valued at a total of $478,700 and funded by ChevronTexaco, is currently being constructed by Indian Health Services on the Navajo Nation. These two SEPs are parts of settlements to resolve spills of processed water and oil from pipelines.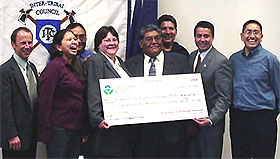 In 2004, EPA awarded funding to the Inter-Tribal Council of Nevada to enhance communication and coordination between Tribes and the State of Nevada. The grant created a liaison position within the Nevada Division of Environmental Protection aimed at helping the tribes and State communicate more effectively on environmental issues.
Preserving natural and cultural resources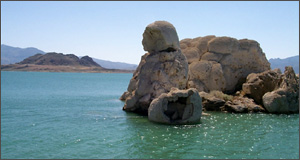 2004 brought significant achievements throughout the Region in tribal cultural preservation, environmental education, and outreach.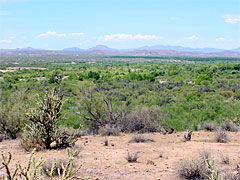 For example, the Fort McDowell Yavapai Nation recorded the significant cultural importance of plant life on their reservation.
May 2004 marked an historic occasion for the Wiyot Tribe, as 40 acres of Indian Island were returned to the Wiyot people. The return of the Wiyot Island sacred site was an important step towards closing an infamous chapter of California history dating back to the 19th century. The Table Bluff Environmental Program made a crucial contribution to the success of the land transfer. EPA is proud to have played an indirect role in this historic success by funding the Tribe's environmental program.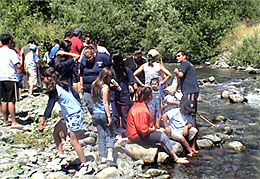 In 2004, four Northern California tribes brought together 70 tribal youth from many different areas of Central and Northern California for a series of camps on the Hoopa Reservation and at the Black Mountain Preserve.
Compliance and Environmental Stewardship - 2005 Goals
Support environmental capacity with 126 tribes.
Improve drinking water and solid waste compliance.
Inventory and inspect schools.
Train and certify tribal inspectors.
Improve data on regulated facilities.
Increase compliance assistance and outreach to tribal governments.