Pacific Southwest, Region 9
Serving: Arizona, California, Hawaii, Nevada, Pacific Islands, 148 Tribes
You are here: EPA Home
Healthy Tribal Communities
Healthy Tribal Communities
Note: EPA no longer updates this information, but it may be useful as a reference or resource.
---
Assisting tribal communities in the US-Mexico border region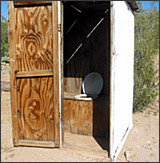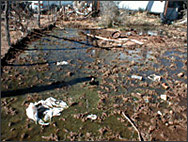 Twenty-six tribes are located on the U.S. side of the US-Mexico Border zone. Many of these tribal communities do not have access to safe drinking water and basic sanitation. At the
Tohono O'odham Nation
, the high rate of communicable diseases associated with poor sanitation is well documented: health effects caused by E.coli is over 100 times the national average, tuberculosis is 17 times the national average, and Shigellosis is 13 times the national average. Since 1996, EPA's Tribal Border Infrastructure Program has provided $28.4 million to provide access to safe drinking water and/or basic sanitation for 8,000 tribal homes along the border. An additional $49 million is needed.
Examples of projects funded by the Tribal Border Infrastructure program include:
A drinking water treatment system for the Sycuan Band of Mission Indians to remove nitrates which were six times the primary drinking water standard. Nitrates at this level may cause "blue baby" syndrome which can result in brain damage and death of infants.
Drinking water infrastructure and wastewater treatment for the Tohono O'odham Nation's Mountain Village. In partnership with the Tohono O'odham Nation, this project will provide safe drinking water to homes that currently receive water which is hauled to the community and distributed to yard hydrants outside each home. Pit privies will be replaced by a wastewater treatment system.
For the Pauma Band of Mission Indians, EPA funded replacement of substandard, brittle and cracked water lines which caused water leaks, outages and system contamination.
There are also significant needs for indigenous communities on the Mexican side of the border. Last year, EPA awarded funding to the Pala Band of Mission Indians to work with Baja California tribal representatives to assess water infrastructure needs for six indigenous communities in Mexico.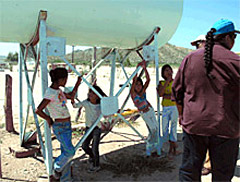 EPA also awarded funding to the Tohono O'odham Nation to provide safe drinking water to the O'odham community of Quitovac in Sonora, Mexico. Quitovac is a community of homes and a boarding school for 100 O'odham children whose drinking water supply is contaminated with total coliform and uranium. The project will rehabilitate the existing drinking water well, install solar power for the well, construct a water storage tank, and build a water distribution system.
In 2004, EPA awarded the Tohono O'odham Tribe $50,000 grant to address increased illegal dumping along the U.S./Mexico Border. The Tribe estimates that approximately 1,500 undocumented migrants cross the reservation every day – leaving behind over six tons of solid waste on tribal land daily. The Tohono O'odham Nation shares over 60 miles of shared border with Mexico, the largest international border of any tribe in the United States. As part of the 9-month pilot project, the Tribe will clean up dump sites and determine if the waste can be recycled or sold. If successful, the project may result in a sustainable program that will cover costs for future cleanups.
For more information on tribal environmental accomplishments and issues in the U.S./Mexico Border area, visit the Native American Environmental Protection Coalition Web site

and see their "NCM Presentation Final".
Reducing pesticide and toxic exposures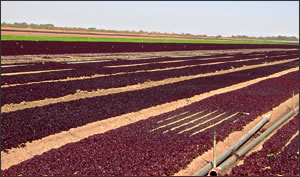 Red lettuce, Cocopah reservation
In 2004, EPA funded thirteen tribes and one tribal consortium to regulate and oversee pesticide activities in Indian country. Tribal pesticide inspectors conducted over 800 inspections in 2004.
The Hopi Tribe conducted an Integrated Pest Management workshop at schools.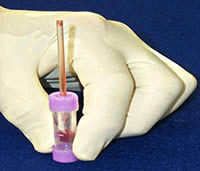 Several Tribes informed residents of health hazards associated with exposure to chipping, peeling lead-based paint in tribal housing and tribal facilities such as preschools and daycare centers, especially health risks to young children and expectant mothers. Tribes conducted community educational outreach efforts on the health effects of lead and screened young children and expectant mothers for blood-lead levels. These blood-lead screening efforts identified several persons requiring followup intervention if blood-lead levels exceeded 10 micrograms of lead per deciliter of blood. Four tribes conducted outreach and blood lead screening for 224 children and pregnant women using EPA grant funds.
Border Activities - 2005 Goals
Quitovac water supply rehabilitation
Baja California water infrastructure assessment
Three new water infrastructure projects, bringing the total number of border water projects to 39.
Pesticides - 2005 Goals
Support 14 tribal pesticide programs that will accomplish over 800 inspections.
Approve a Federal Certification and Training Program for pesticide applicators on the Navajo Nation.
Toxics - 2005 Goals
Tribes will screen 180 children for blood lead, bringing the total screened to 780.
Tribes and EPA will provide outreach to over 10,000 tribal members.