EPA Information Related to the American Recovery and Reinvestment Act of 2009 (Recovery Act)
You are here: EPA Home
State-by-State Map of EPA Investments Under the Recovery Act
State-by-State Map of EPA Investments Under the Recovery Act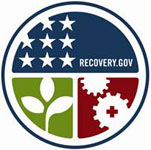 Quick Finder
You can now explore how EPA, in collaboration with states, tribes, local governments, territories and other partners, is administering the $7.22 billion it received under the Recovery Act through four appropriations. This money includes:
State and Tribal Assistance Grants (STAG) that in turn include:

$4 billion for assistance to help communities with water quality and wastewater infrastructure needs and $2 billion for drinking water infrastructure needs (Water State Revolving Fund programs and Water Quality Planning program);

$100 million for competitive grants to evaluate and clean up former industrial and commercial sites (Brownfields program); and

$300 million for grants and loans to help regional, state and local governments, tribal agencies, and non-profit organizations with projects that reduce diesel emissions (Clean Diesel programs);

$600 million for the cleanup of hazardous sites (Superfund program);

$200 million for cleanup of petroleum leaks from underground storage tanks (Leaking Underground Storage Tank Fund program); and

$20 million for audits and investigations conducted by the Inspector General (IG).
Note that EPA was also given the authority to move some of these funds into the Environmental Programs and Management Appropriation for Recovery Act Management and Oversight (M&O).
Learn more about this work through an interactive map. Right now, this map shows at national and state levels
How to Use the Map
Learn how to use many of the new and interesting tools by selecting "Show Help" on the EPA Recovery Mapper tab. You will also have the option to download the complete user guide, download the tutorial and more.
The individual tabs are EPA Recovery Mapper, EPA Programs, and Summary Data.
Please select the drop down arrows on the tabs to view and hide the information.