EPA Information Related to the American Recovery and Reinvestment Act of 2009 (Recovery Act)
You are here: EPA Home
EPA ARRA ? Two Years Later
EPA ARRA – Two Years Later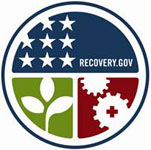 Quick Finder
Introduction – Today marks the second anniversary of the passing of the American Recovery and Reinvestment Act. Recovery Act funds have helped to protect people's health by in many ways such as improving air quality, cleaning up Brownfields and Superfund sites, improving the quality of our nation's drinking water. Check out how we've done:
Providing Job Training for Brownfields Cleanup – Funds have supported the training of community residents affected by waste facilities, blighted properties, and contaminated sites for environmental jobs that may otherwise have been filled from outside the affected community. Environmental Workforce Development and Job Training Grants help residents take advantage of the jobs created by the management, assessment, cleanup, and revitalization of polluted waste sites in their communities. These training programs are designed to provide local residents with new skills they can use to help protect the public health of their communities. Recovery Act funds have facilitated the training of over 900 community members across the country and more than 500 have been placed into full time green jobs in with an average wage of over $14/hour.
Cleaning Up Our Communities – Recovery Act Brownfields cleanup investments have supported the assessment of nearly 500 properties, the commencement of 26 property cleanups and the revitalization of 50 properties ready for reuse. By restoring Brownfield sites to meet health and safety standards, EPA is ensuring that Recovery Act funds are being used to protect public health. These investments target under-served and economically-disadvantaged neighborhoods – places where environmental cleanups and new jobs are most needed.
Addressing Leaks at Underground Storage Tank Sites - Recovery Act funds have enabled EPA and its state and tribal partners to perform site assessment and cleanup work at over 3,100 underground storage tank sites throughout the 56 states, territories and Indian country. To date, Recovery Act funds have contributed to approximately 830 assessments and nearly 800 sites cleaned up to health-based cleanup levels. Cleanup of these sites protects drinking water resources, protects public health and restores contaminated land to conditions suitable for future use. These cleanup and revitalization efforts remove community "eyesores" and provide opportunities for community redevelopment and job creation.
Protecting Public Health in Affected Communities - The Recovery Act resources supported 61 Superfund Remedial cleanup projects at 51 sites across the U.S. EPA is using the funds to treat or remove organic compounds, treat or remove heavy metals, treat drinking water, expand work on sites with contaminated sediments and mitigate damage to wildlife habitat/ecosystems. Many of these sites are located in industrial areas hardest hit by the recession. Recovery Act funding has enabled communities to start or accelerate cleanup of Superfund sites. Many of these sites are located in the industrial areas hardest hit by the recession and Recovery Act funds have offered significant economic benefits to local communities by creating future jobs and increasing the speed with which the sites can be returned to productive use by the local communities.
Providing Clean and Safe Drinking Water through Water Infrastructure Investment - The Recovery Act has enabled the Drinking Water State Revolving Fund to return 346 drinking water systems across the nation to compliance with Safe Drinking Water Act standards. These systems serve over 23 million Americans who depend on clean and safe drinking water. The Recovery Act has helped states reach national public health goals.
Additionally, the Clean Water State Revolving Fund CWSRF has funded more than 657 projects around the country to improve or maintain treatment levels at Publicly Owned Treatment Works (POTWs). Recovery Act has also invested $243 million to fund more than 307 projects that will yield the following results: 94 percent of projects will improve or maintain water quality, 33 percent will protect and restore aquatic life and wildlife, 17 percent will protect and restore primary contact recreation and 7 percent will protect and restore fish and shellfish consumption. These ARRA projects will serve an estimated 78.8 million people.
More about EPA programs that implement the Recovery Act