Use C-FERST with EPA's Community Action for a Renewed Environment Roadmap
What is the CARE Roadmap?
The EPA CARE Roadmap provides a structured process to
Learn about local environmental and environmental health risks and impacts
Build the community consensus necessary to take effective action
Mobilize a community partnership to take action to reduce impacts and risks
Build long-term capacity within your community to understand and reduce environmental impacts and risks
The EPA CARE Resource Guide, a key resource developed by EPA's former CARE program, helps users find online resources that can help communities through every step of the process as they move from getting organized to becoming stewards of their own environment.
Use C-FERST with the EPA's CARE Roadmap
C-FERST has tools and information that can help you with some steps of the CARE Roadmap. EPA's former CARE Program was a key partner in the development of C-FERST.
CARE Roadmap Steps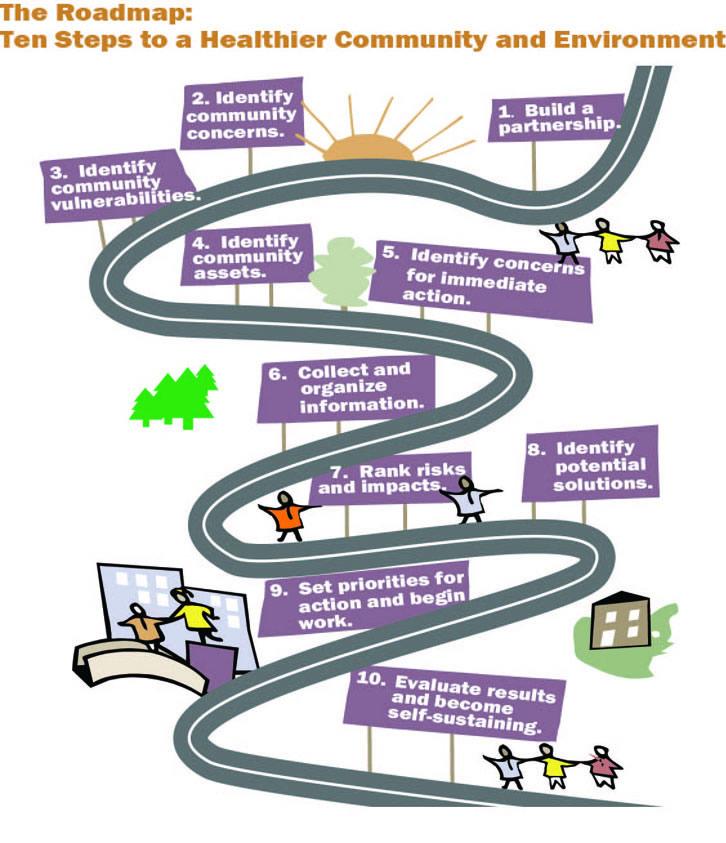 10 Steps of the CARE Roadmap