Plan Your Project with Community Guides and C-FERST
The following community guides provide resources in C-FERST that can assist you in planning your project.
EPA Community Action for a Renewed Environment (CARE) Roadmap
The EPA CARE Roadmap is a tool developed by EPA's former CARE Program for communities to identify, prioritize and address environmental health risks.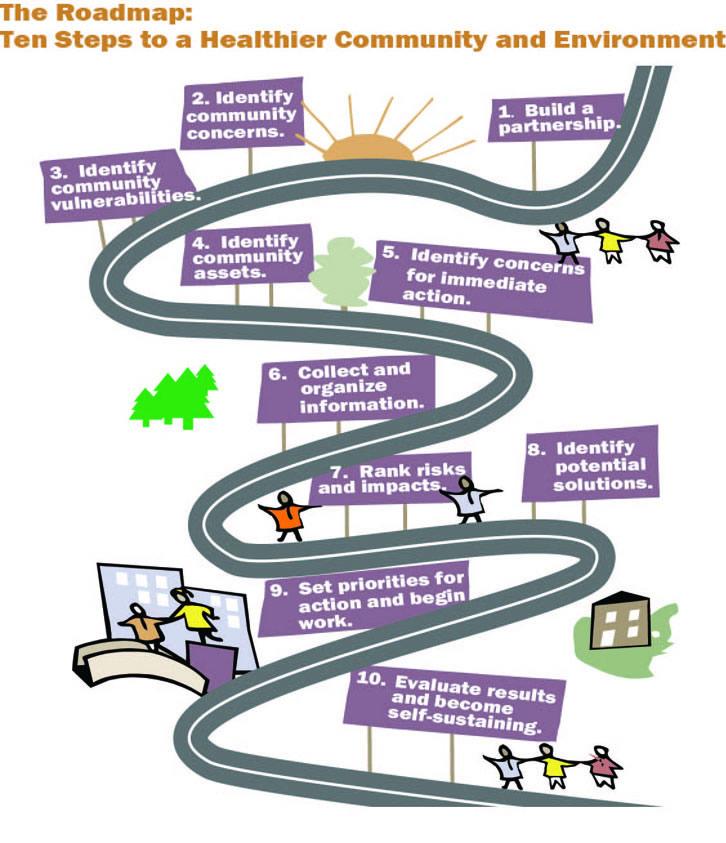 Protocol for Assessing Community Excellence in Environmental Health (PACE-EH)
The National Association of City and County Health Officials (NACCHO)'s PACE-EH Guidebook is designed to help communities systematically conduct and act on an assessment of environmental health status in their localities.