Recycling Market Development
Note: EPA no longer updates this information, but it may be useful as a reference or resource.
Contact: ORCRMeasurement@epa.gov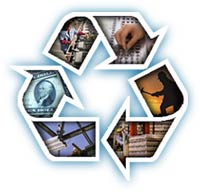 Related Links
Common Wastes & Materials – in-depth information about specific materials with good market opportunities.
Waste Exchanges – national, state, and regional markets for buying and selling reusable and recyclable commodities.
This section provides Recycling Market Development information for state and local officials, sources of technical and financial assistance for recycling businesses, and information on the economic benefits of recycling. Note: Portions of this site were formerly under the Jobs Through Recycling (JTR) program, which is no longer active.