Pacific Southwest, Region 9
Serving: Arizona, California, Hawaii, Nevada, Pacific Islands, 148 Tribes
You are here: EPA Home
Clean & Safe Water
Clean & Safe Water
Clean & Safe Water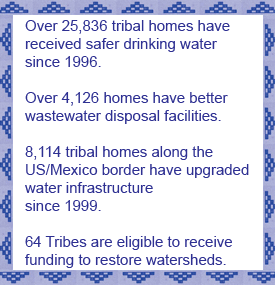 Providing Water Safe to Drink
Tribes and EPA are working in partnership to provide safe drinking water for tribal community members.
In 2006, under the Drinking Water Tribal Set-Aside Program, EPA funded approximately $3.8 million for eight construction projects for ten tribes, and other projects, including four feasibility studies.
The Fort Independence Reservation successfully completed a water system improvement project. This project serves 45 tribal homes and includes chlorination equipment, pump controls, meters and a new storage tank.
On the Navajo Nation, the Counselor Chapter constructed a new sewage lagoon system using the EPA Clean Water Act Indian Set-Aside Program and Indian Health Service funding.
In 2006, under the Wastewater Tribal Set-Aside Program, EPA funded 19 projects with 5.7 million dollars. Construction projects will serve approximately 4,126 tribal homes with better sanitation.
Protecting Water Quality
In 2006, many tribes were eligible to receive funding from EPA's Pacific Southwest Regional Office to monitor rivers, streams, and wetlands under the Clean Water Act.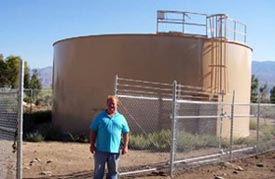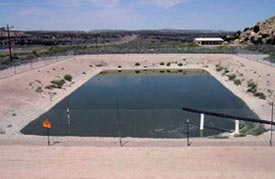 The Trinidad Rancheria completed its Water Quality Assessment using funding from a Clean Water Act (CWA) Section 106 Water Quality Grant.
50 tribes received non-point source pollution control program grants to restore and protect watersheds in FY 07.
Using Clean Water Act (CWA) Section 319 funds, the Dry Creek Rancheria removed invasive Himalayan Blackberry and Vinca (periwinkle), more than 30 telephone poles, and other solid waste from a creek. In all, 36 tons of waste were removed from 600 feet of the main stream on the Rancheria.
This project benefits the Russian River Watershed by keeping sediment, solid waste, and creosote (from treated telephone poles) from entering the stream, and restoring habitat for native plants and wildlife.
Using CWA Section 319 funds, the La Jolla Band cleaned up an illegal solid waste dump along a streambed, removing several bins of solid waste and several oil drums.
The La Jolla Band also removed invasive tamarisk and re-planted native vegetation.
During 2006, EPA's Pacific Southwest Regional Office approved three tribes to be treated in a manner similar to a state to administer their Water Quality Standards (WQS) programs.
The Navajo Nation, the largest tribe in the United States in both area and population, had "treatment as a state" (TAS) approved on January 20, 2006, and its WQS program approved on April 11.
In California, the Bishop Tribe, had their TAS approved on October 24, 2005, and their WQS program approved on January 18, 2006.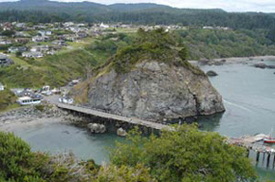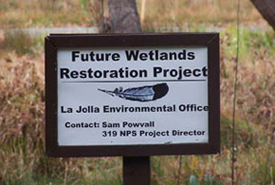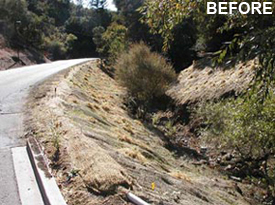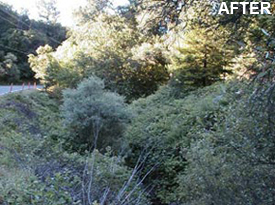 National Accomplishment
During Fiscal Year 2006, EPA approved five tribes to be treated in a manner similar to a state (TAS) to administer the WQS program, and approved the initial WQS for four tribes.
This is the highest number of TAS approvals in one year since 1996, and the highest number of WQS approvals since 2001. This brings to 37 the number of tribes treated as a state for WQS, and to 30 the number of tribes with EPA-approved water quality standards.