Pacific Southwest, Region 9
Serving: Arizona, California, Hawaii, Nevada, Pacific Islands, 148 Tribes
You are here: EPA Home
Compliance and Stewardship
Compliance and Stewardship
Compliance and Stewardship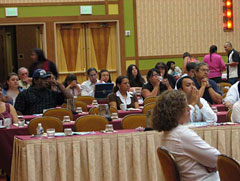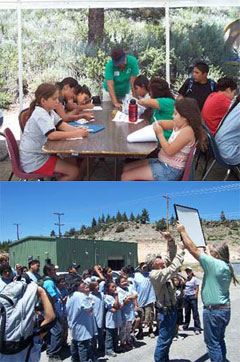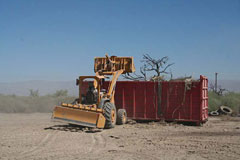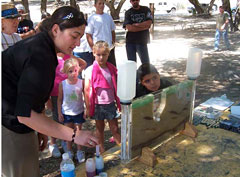 EPA and Tribes Foster Compliance and Good Stewardship
EPA's Office of Enforcement and Compliance Assurance and the regional offices selected Indian Country as a national priority and are working with tribes to boost compliance with federal environmental laws, and to build tribal capacity to enforce the laws.
EPA's national priority has three focus areas: drinking water, solid waste and schools.
Expanding Tribal Abilities to Enforce Environmental Laws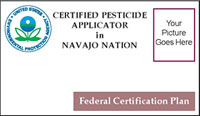 EPA aims to increase the number of tribal environmental staff trained to conduct enforcement and compliance assurance inspections. To do this, EPA funded five workshops through the Institute of Tribal Environmental Professionals at Northern Arizona University.
Three tribal inspectors received credentials: one under the Clean Water Act and two under the Federal Insecticide, Fungicide, and Rodenticide Act. EPA will continue to work with tribes to identify inspectors to be credentialed.
Ensuring Healthy Schools in Indian Country
Healthy schools are another top concern in Indian country. There are 89 BIA schools in EPA's Pacific Southwest Region, and EPA inspected 15 of them in 2007. EPA is working with BIA to address compliance problems identified by inspectors.
Compliance and the Courts
EPA brought 30 enforcement actions, issuing penalties of more than $2.8 million to companies operating on tribal lands. Facilities will spend almost $1 million to fix environmental violations. In Southern California, a judge has ordered defendants to pay the government up to $42.8 million - mostly cleanup costs for the Lawson Landfill on the Torres Martinez Reservation.
Reducing Impacts from Activities Outside the Reservation
For 11 years, EPA, tribes, state and local agencies have worked to reduce off-reservation impacts to tribal lands. They have succeeded in trimming effects of nearby abandoned mines, construction sites, and electric power plants. In 2007, EPA asked tribes about similar sites and activities of concern. EPA plans to work with state and local agencies to ensure that these facilities and activities meet federal standards.
Staff contacted 325 water systems - all the known public water supply systems in Indian country within Region 9, including 65 BIA schools. The systems shared information on drinking water, pesticides, asbestos, and laboratory chemical storage and disposal.
EPA also helped tribes improve solid waste programs and create solid waste management plans with enforcement codes.

In September 2007, EPA launched an Internet-based Compliance Assistance Center.
It offers information on:
The federal environmental laws that apply in Indian country
How to comply with federal environmental laws
Ways to build tribal environmental enforcement
and compliance programs