Pacific Southwest, Region 9
Serving: Arizona, California, Hawaii, Nevada, Pacific Islands, 148 Tribes
You are here: EPA Home
Healthy Tribal Communities
Healthy Tribal Communities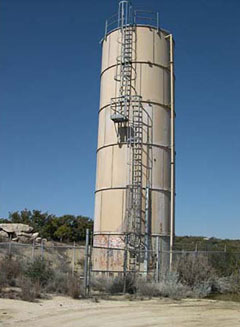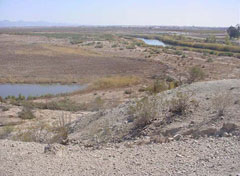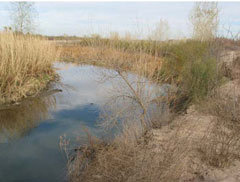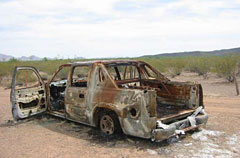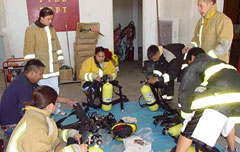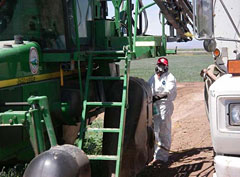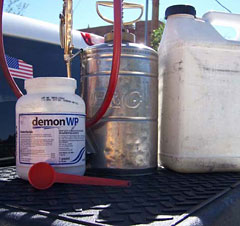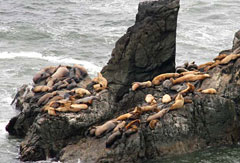 Ecosystems frequently cross borders. Likewise, communities often depend on others outside their borders to help them meet basic health standards. In 2007, EPA worked with several communities, tribes, and Mexico, to improve environmental health.
Collaborative Effort Provides Training to Baja Tribes
With a grant from EPA's Border 2012 program, the Pala Band of Mission Indians conducted an operation and maintenance training program for tribes in Baja California. U.S.-based tribes, local Mexican water agencies, and volunteers worked together on this effort. They held classes, and provided hands-on field training and tours of tribal water utilities in the United States. As a result, the Baja tribes are gaining the capacity to operate and maintain their own water systems.
Grants Totaling $1 Million Bring Safe Water to U.S. Border Tribes
EPA provided an additional $1 million to the Tribal Border Infrastructure program for water projects. Since its inception in 1996, the program has funded 42 projects for 16 tribes, providing safe drinking water or basic sanitation for 8,114 homes. Among the latest to benefit are the Santa Ysabel Band of Diegueno Indians. They have a new drinking water treatment plant which removes iron and manganese, and EPA's Drinking Water Tribal Set-Aside program is funding a new drinking water well. Soon residents will be able to drink safe tap water for the first time. EPA's Tribal Border Infrastructure funds allowed the Campo Kumeyaay Nation and Indian Health Service to replace a badly corroded drinking water storage tank.
Tribes and EPA Work to Restore Ecology of Lower Colorado River
Border area tribes are also leading efforts to restore the Lower Colorado River Delta region. For centuries, the Quechan and Cocopah Indian Tribes have lived in this region. It was one of the largest tidal wetlands in the world. However, over the past century, upstream dams altered the river's natural flow. Invasive salt cedar pushed out native mesquite, cottonwood, and willow. Today, flows from this once great river have dwindled to a trickle in the delta.
Upstream, the Quechan Indian Tribe, the City of Yuma, and the Yuma Crossing Heritage Area are carrying out a multi-phased project to restore 1,418 acres of the Colorado River's riparian corridor. Nearly half of the restoration area is on the Quechan Reservation. The abundance of birds in the corridor doubled after restoring just the first 200 acres. People have spotted the White Faced Ibis and many North American migratory songbirds for the first time in decades.
Downstream from the Quechan Reservation, 12 of the 23 river miles in the delta region are on the Cocopah Indian Tribe's land. Ten miles are on U.S. Bureau of Land Management (BLM) land. This creates an enormous potential for restoration. With funds from the Bureau of Indian Affairs and BLM, the Cocopah Tribe restored 200 acres of riparian habitat. They removed invasive salt cedar and restored the native cottonwood, willow, and mesquite. The Cocopah Tribe is also restoring another 150 acres with funds from the Department of Homeland Security, the U.S. Fish and Wildlife Service and the National Fish and Wildlife Foundation.
Waste from Undocumented Immigrants
Each day undocumented immigrants leave large amounts of garbage, or solid waste, on reservations along the U.S.-Mexico border. With Border 2012 funding, the Tohono O'odham Nation removed vehicles and waste from the remote Vamori Wash, a usually dry creek bed that winds from Mexico to the Tohono O'odham Nation and back to Mexico. The Nation identified and geo-positioned more than 220 abandoned vehicles and was able to remove 109 remote vehicles for recycling. In addition, the Nation removed 1,231 bags of abandoned trash and recovered 235 bicycles for refurbishment at an 'at risk youth' organization.
Emergency Response
This year, the Border 2012 program is supporting the Tohono O'odham Nation's effort to create the first tri-national Sister City emergency response plan. The plan will include the city of Sonoyta, Mexico, and Pima and Pinal counties in Arizona.
Pesticide Programs Protect Agricultural Lands, People
EPA's Region 9 Pesticides Office works closely with tribes to protect over 20,000,000 acres of tribal agricultural lands and 220,000 tribal members living near those areas. Its tools are regulatory and volunteer programs.
Inspections, Enforcement Increase Compliance with Rules on Pesticide Use
The Colorado River Indian Community's Environmental Protection Office monitored pesticide applications throughout the community, including schools, hospitals, waters, and other sensitive areas. In 2007, the community's Pesticide Program increased its oversight and issued notices of violations, resulting in increased compliance and better protection of the community and workers from pesticide exposure.
EPA and Tribes Look into Possible Misuse of Pesticides Affecting Fish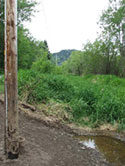 Members of the
Resighini Rancheria
in California alerted EPA to a misapplication of pesticides. The applicator allegedly applied three pesticides in April 2007 near riparian areas known to support cutthroat and steelhead trout, and Coho salmon. With the support of tribal representatives from the
Rancheria
and the
Yurok Tribe
, EPA pesticide inspectors investigated the incident.
Navajo Nation Inspections Lead to Enforcement
Based on inspections conducted by the Navajo Nation EPA (NNEPA) Pesticide Program, U.S. EPA initiated an enforcement action against a commercial pesticide applicator for failing to ensure that employees wore protective gear when applying pesticides. In 2007, NNEPA also conducted several outreach events to inform pesticide applicators about their responsibilities under a new U.S. EPA-approved Federal Plan requiring certification and training for applicators that use Restricted Use Pesticides. As of the end of 2007, six applicators submitted certification requests.
Ordinances Will Reduce Exposure to Pesticides
The Shoshone Paiute Tribe of the Duck Valley Reservation in northern Nevada and the Ak-Chin Indian Community in southwestern Arizona developed new pesticide ordinances. These ordinances will help protect workers, community residents, and the environment from pesticide exposure.
Tribes and EPA Educate, Inform Public on Environment
Trinidad Rancheria on California's North Coast became a charter steward of the BLM-managed California Coastal National Monument through a 2005 agreement with BLM. Last year, the Rancheria cooperated with BLM in a number of education activities at the monument. For example, the Rancheria helped design an information kiosk for placement at Trinidad Harbor. Tribal youth presented information about the monument's importance at Trinidad School's annual oceans festival.
In Eastern Nevada, the Elko Band of Te-Moak Tribe of Western Shoshone Indians celebrated Earth Day with an educational program for young children in the tribe's Head Start class.
Youth Learn How to Monitor Surface Water
The Kaibab Band of Paiute Indians is one of the tribes successfully implementing water pollution control programs. Among other environmental education and outreach activities, they hosted an Environmental Camp that showed tribal youth how to conduct surface water monitoring on the reservation.