Pacific Southwest, Region 9
Serving: Arizona, California, Hawaii, Nevada, Pacific Islands, 148 Tribes
You are here: EPA Home
Healthy Tribal Communities
Healthy Tribal Communities
Basket Designs courtesy of the Phoebe Hearst Museum, Berkeley, California

Healthy Tribal Communities
U.S. Mexico Border
In partnership with the Mexican government and nonprofit organizations, including the Native Cultures Institute of Baja California (CUNA), Aqualink, JA JAN Coalition, and the Baja California Intertribal Council, the Pala Band of Mission Indians helped provide safe drinking water to the indigenous communities San Jose de la Zorra and San Antonio Necua in Baja California, Mexico. The new wells and water distribution systems serve 380 people in these communities. In April 2006, a delegation of U.S. and Mexico officials visited San Antonio Necua and provided an additional $150,000 to increase access to safe drinking water and basic sanitation, and to train people in the communities to operate and maintain the new water systems.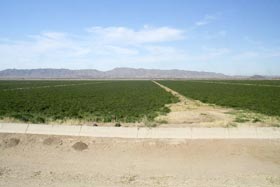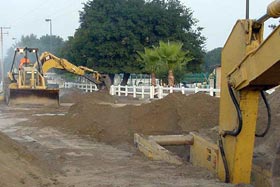 The Tohono O'odham Utility Authority received an EPA Environmental Award for providing safe drinking water to the O'odham indigenous community of Quitovac in Sonora, Mexico. The new water system serves a boarding school for 100 O'odham children and 18 homes. The Mexican government is now extending electricity to the community and has committed to upgrading the homes to provide indoor plumbing. Before the water system, each home used hand-dug wells. The Pan American Health Organization is providing a health clinic.
Also at the Tohono O'odham Nation, the Baboquivari Inter-tie Project will connect the communities of S. Komelik, Choulic, Topawa and Cold Fields to the Topawa Water System to service a total of 111 homes with a population of 393.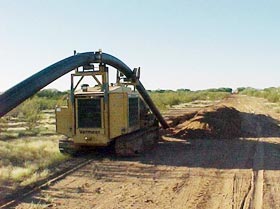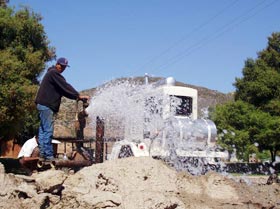 The Pechanga Band of Luiseno Indians completed construction of a trunk sewer which serves 13 government buildings on the Pechanga Indian Reservation, and provides sewer access for all homes on the reservation. With a grant from EPA, the Tribe co-funded this project and successfully managed the planning, design and construction.
The Torres Martinez Desert Cahuilla Indians completed drinking water system improvements, including a new well, water storage tank and distribution system, to replace a substandard water system with inadequate supply. The new water system serves 49 homes, a health clinic and government buildings. The Tribe received a Tribal Border Infrastructure grant for this project and oversaw all aspects of the project. The Cocopah Indian Tribe, which shares 12 miles of its border with Mexico, restored over 200 acres of riparian habitat along the Lower Colorado River limitrophe, leveraging funds from EPA, the Bureau of Indian Affairs, and the Bureau of Land Managment. With support from EPA's GAP program, the Tribe is working with the National Wildlife Federation and 23 organizations on both sides of the border to restore habitat on the Lower Colorado River.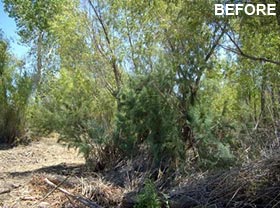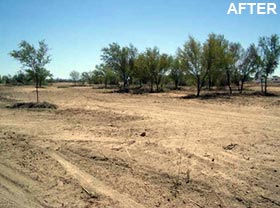 Cocopah Indian Tribe - riparian restoration project.
Reducing Pesticide and Toxic Exposures
EPA's Pesticides Office provides funding, guidance, and oversight of pesticide compliance and enforcement programs, assessments of pesticide use and water quality, and public outreach on pesticides on tribal lands. As a result of these efforts, more than 12 million acres of tribal agricultural lands are regulated under federal and/or tribal pesticide authorities protecting more than 227,000 tribal members from unnecessary pesticide exposures. To put these numbers in context, there are approximately 26 million acres of agricultural land in production in California.
Based upon an inspection report referred by Navajo Nation EPA, U.S. EPA's Pesticide Program issued a penalty action with an $8,320 fine against a commercial applicator. As part of the settlement, the company set up a new pesticide safety training course for its employees.
With support and training from EPA over the last five years, the Pala Band of Mission Indians has developed an effective pesticides program. The Tribe is using its pesticide monitoring capacity to ensure federal compliance and to assist schools and tribal members with alternatives to pesticides. In FY07, the Tribe will fully fund their pesticide program for the first time. This success demonstrates that building tribal capacity is an effective tool to assure safe pesticide use on tribal lands even as federal dollars are diminishing.
In 2006, the Hopi Tribe successfully completed an Integrated Pest Management (IPM) project that reduced pesticide exposure for over 1,100 children. Project activities included IPM workshops, pest audits, site-specific technical assistance and capacity building. As a result of this IPM project, five Head Start Centers and 15 tribal facilities have reduced pesticide use by adopting IPM practices.
Conducting Environmental Education & Outreach
Tribes across the Region use the General Assistance Program to conduct environmental outreach and education. Several tribes host Earth Days and sponsor workshops including inter-tribal youth camps and native cultural resource gathering days. These activities are instrumental in educating community members about environmental threats and hazards while informing them on how they can become active participants in environmental protection.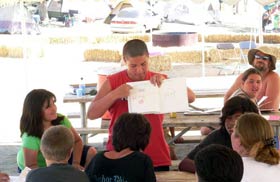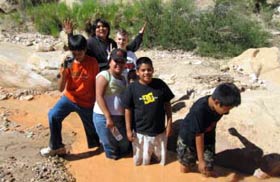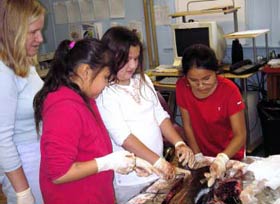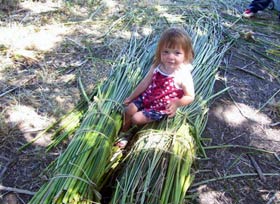 EPA Pacific Southwest Region Tribal 5-Year Trends