Pacific Southwest, Region 9
Serving: Arizona, California, Hawaii, Nevada, Pacific Islands, 148 Tribes
Clean Air
Additional Resources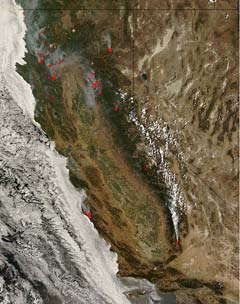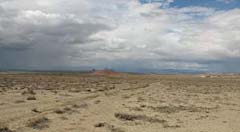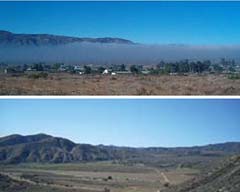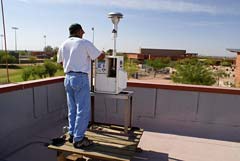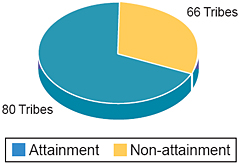 27 tribes received EPA support for air quality activities. 25 of them are operating a total of 69 air monitors.
Tribal issues were at the forefront for EPA's Pacific Southwest Air Division this year. When tribal members are exposed to poor air quality, their health suffers. EPA worked with many tribal partners to work towards tribal air program goals. Working together, tribes and EPA have made significant progress.
Tribal Air Funding
To improve air quality in Indian Country, EPA provides resources to tribes to identify problems, educate tribal staff and communities, and work with states to reduce air pollution. In 2008, EPA awarded 27 tribal air grants, for a total of just over $3 million. In addition, EPA awarded three radon grants to tribes. Three tribes also conducted air assessments with additional funding from their General Assistance Program (GAP) grants.
The Gila River Indian Community and the Navajo Nation received grants from EPA's Community Action for Renewed Environment (CARE). This is a national effort to help communities identify and reduce exposures to toxic pollutants. The program focuses on building local partnerships and includes technical support from EPA on assessing and prioritizing toxic sources, identifying solutions, and helping projects become self-sustaining.
Tribe Collaboration
EPA continues to encourage collaboration between tribes. One good example is the Joint Air Toxics Assessment Project in Phoenix, Arizona, which involves many state, local, and tribal stakeholders. Some tribes, like the Pala and La Jolla Bands in Southern California, leveraged their resources cooperatively by sharing monitoring equipment and information.
Tribal Air Monitoring
With EPA funding, 25 tribes are currently monitoring for particulate matter (PM), ozone, or air toxics. Tribes are also working to enter their monitoring data into EPA's national Air Quality System (AQS). Sixteen tribes are now successfully submitting data. Because these tribes are submitting data, EPA has a better understanding of air quality in Indian Country. One important use of this data is when EPA sets national air standards, and determines whether states and tribes meet those standards or not.
In response to the fierce California fire season during the summer of 2008, the California Air Resources Board (CARB) worked with EPA to set up a PM2.5 monitor in Orleans in California's North Coast region, which is now retrieving and reporting data. This was at the request of the Karuk Tribe, in the area hardest hit by the fires.
New Standards for Fine Particulate Matter (PM2.5) and Ozone
In 2008, EPA set a more stringent national standard for fine particulate matter (PM2.5) – particles that are smaller than the width of a human hair. EPA anticipates that a number of tribes will be in areas that do not meet the new standards. Where this occurs, the state or local agency will be required to develop a plan to meet the standards. Affected tribes can participate in the planning process.
In 2008, EPA also set a new, more stringent national standard for ozone at 0.075 parts per million (the previous level was 0.08 ppm). The new level is lower to better protect human health. States and tribes had until March 2009 to submit recommendations to EPA, stating whether they think their area meets the standard or not. In 2010, EPA will publish a final determination stating which areas meet the new ozone standard, and which do not.
Tribal Regulatory Development
As tribal air programs mature, some tribes are working on regulatory development. EPA is in the process of approving an eligibility determination for the Gila River Indian Community's Tribal Implementation Plan (TIP), under the Clean Air Act (CAA). The TIP will allow for federal enforceability of the tribe's regulatory program and will delegate many of EPA's air programs to the tribe.
In 2008, EPA approved eligibility determinations for the Pala Band of Mission Indians and the Salt River Pima Maricopa Indian Community to be notified when large sources of air pollution are sited or modified within 50 miles of the reservation. The Salt River Pima Maricopa Indian Community has also received eligibility for CAA Section 105 funding, and to submit air standard attainment designation recommendations to EPA in a manner similar to a state.
Permitting Issues
In 2006, EPA proposed two new air rules for Indian country that would implement New Source Review (NSR) requirements for permitting new and modified sources of air pollution. In 2008, EPA continued to develop the rules, which are expected to be finalized in the summer of 2009.
EPA is working to inform tribes about possible permitting requirements on their reservations. Two information sheets detailing requirements for air permits for different sources in Indian Country can be found in the Regional Information section.