Watershed Priorities - Lake Tahoe, CA & NV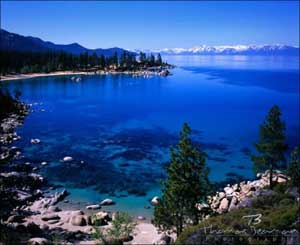 EPA and Partners
On this page:
---
EPA Presence in the Tahoe Basin
In 1997 President Clinton committed federal resources to Lake Tahoe. In 1998 EPA Region 9, Water Division permanently placed a staff member on-the-ground in the basin to provide technical support. Since 2007, Jacques Landy has been the EPA staff placed-based in South Lake Tahoe.
EPA also manages funds from the BLM SNPLMA program, oversees the Clean Water Act 319 programs for states and tribes, manages Wetlands grants, and many other funding sources directed to the Lake. Check back in the future for a description of our projects.
---
Key Partners in the Basin
Most links in this section exit EPA. 
---
Contact Information
Jacques Landy (Landy.Jacques@epa.gov)
(775) 589-5248
Jared Vollmer(Vollmer.Jared@epa.gov)
(415) 972-3447