Projects
Solar Panels at the Southeast Water Pollution Control Plant
Project Overview
In 2011, the City of Philadelphia installed a 250 KW solar array at the Water Department's Southeast Water Pollution Control Plant. The system generates 300,000 KWh annually, or enough to power 28 homes. This energy savings from this installation will prevent approximately 220 metric tons of carbon dioxide from being emitted annually. The photovoltaic array is mounted on the ground and covers an area of more than one acre; the land on the site was previously unused. This is the first large solar energy project that has taken place on City-owned land under the Greenworks plan. The City plans to develop an additional large-scale installation at the Baxter Water Treatment Facility.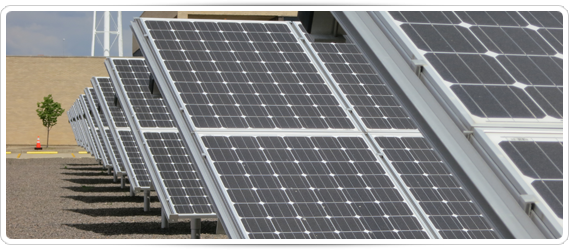 Contact Information

Mayor's Office of Sustainability
Phone: +1 (215) 686-3495
Email: mos@phila.gov 
Mail: 1515 Arch Street, 13th Floor
Philadelphia, PA 19102

Environmental, Social, and Economic Benefits
This project is intended to reduce carbon dioxide emissions and may help support the growth of the solar industry. The energy savings from this project may also result in reduced ratepayer fees.
Funding and support for this project includes:
$850,000 from U.S. Department of Energy (DOE) Energy Efficiency and Conservation Block Grant to Philadelphia
$850,000 from PWD; technical assistance from DOE's Solar America Cities program.