Projects
Morar Carioca "Verde": Greener Development
Project Overview
The Rio de Janeiro Municipal Secretariat of Housing (SMH) made respect for the environment a core principle of its interventions in the "favelas" (slums) of the City. To further promote this principle, SMH is piloting a "green" ("Verde") approach to the Morar Carioca program in the South Zone favelas of Babilônia and Chapéu Mangueira. With "Verde," SMH has sought to incorporate sustainability into each step of the project. SMH has funding from the federal government, the City, the Inter-American Development Bank, alongside corporate sponsorship.
SMH also received the Caixa Economica Federal gold-level "Selo Casa Azul" recognizing sustainable residential building projects. By incorporating more innovative technologies and sustainable practices at a smaller scale, SMH hopes to understand how to develop more sustainably throughout the City. For the next stages of Morar Carioca, SMH will review how to incorporate "Verde" into other favela upgrading programs.
How to Apply this Project
From the paving for sidewalks to the LED lamps for all public illumination, "Verde" has sought green solutions for local infrastructure and development challenges. Recognizing that green systems are less effective if community members do not know how to use and maintain them, the program also includes education and outreach elements. Further, Morar Carioca has developed a reforestation plan with the communities for degraded areas abutting the Tijuca National Park, which will allow them to explore eco-tourism and sustainable use micro-industry for alternative revenue generation.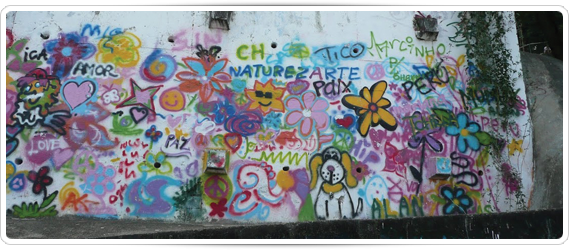 Contact Information

Bruno Neele
International Relations, City of Rio de Janeiro
Email: bruno.neele@cvl.rj.gov.br

Environmental, Social, and Economic Benefits
This project is projected to:
Reduce energy consumption (LED lights, solar panels, greener building)
Reduce emissions (using low-emission alternative building materials, reforestation, energy alternatives)
Improve sanitation and water systems (reduced run-off and water pollution)
Increase recycling (EcoPontos, reused materials for building)
Improve housing conditions
Improve indoor air quality from higher quality building materials
Increase common areas and community spaces
Increase jobs and income generated by micro-enterprise and tourism