Projects
Green Buildings at the Navy Yard
Project Overview
Every building developed in the Philadelphia Navy Yard, a rapidly developing area, is required to meet and will be registered for Leadership in Energy and Environmental Design (LEED) certification. The Navy Yard is home to three completed LEED certified buildings and, pending completion and/or review, will be home to four more. These buildings include the GlaxoSmithKline headquarters, which is set to open in 2013 and aims to achieve LEED platinum, and a Tasty Baking Company baking and distribution facility, the largest green bakery in the country. The Navy Yard is demonstrating that commercial and industrial buildings can be built to high performance standards and, when they are, can create an attractive corporate environment. All of these buildings are designed to mitigate the first inch of stormwater on their property in accordance with the City of Philadelphia's "Green City, Clean Waters" plan and the City's stormwater regulations.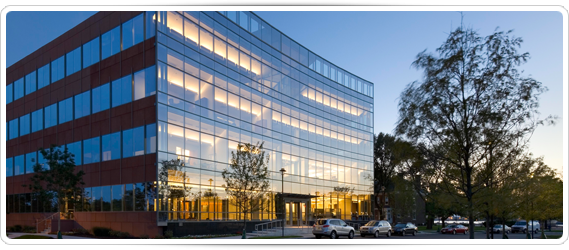 Contact Information

Will Agate
Philadelphia Industrial Development Corporation
Phone: +1 (215) 218-2842
Email: wagate@pidc-pa.org 

Environmental, Social, and Economic Benefits
Buildings associated with this project have met or intend to meet LEED requirements for energy and water conservation and other aspects of sustainability and human and environmental health.