Olympic National Park, WA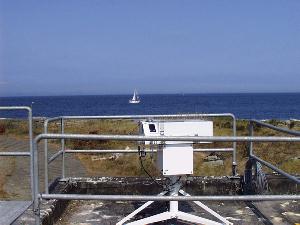 Latitude:
48.097 °
Longitude:
123.426 °
Elevation:
2 meters above sea level
Brewer Serial#:
147
Site Start Date:
08-DEC-1997
Site End Date:
N/A
The Brewer is located on the roof of a concrete building about 4.5 meters above the ground. The building, part of a Coast Guard Station, is surrounded by water to the north, east, and south, and has an unobstructed view of the sky in all directions, with the exception of distant terrain. There is a small meteorological tower to the SW and a Coast Guard tower to the NW.
Data Files:
Olympic Data
Link to FTP site.
ftp://ftp.epa.gov/nerlpb/uvnet/olympic/