Glacier National Park, MT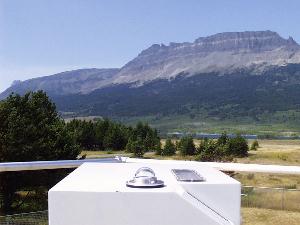 Latitude:
48.51 °
Longitude:
113.996 °
Elevation:
976 meters above sea level
Brewer Serial#:
134
Site Start Date:
17-SEP-1997
Site End Date:
N/A
The Brewer is located in St. Mary, MT, on the Park's eastern boundary, on an 11-meter platform. The site is on a fenced, 60x60 meter compound, and there are no immediate obstructions within 30 meters of the platform. The mountains rise in the W and NW to 15-20 degrees elevation. Obstruction from the terrain or from trees is less than 15 degrees in other directions.
Data Files:
Glacier Data
Link to FTP site.
ftp://ftp.epa.gov/nerlpb/uvnet/glacier/