Everglades National Park, FL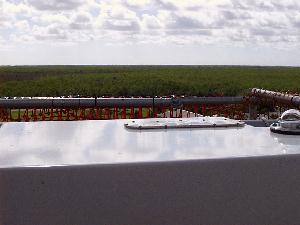 Latitude:
25.388 °
Longitude:
80.683 °
Elevation:
2 meters above sea level
Brewer Serial#:
135
Site Start Date:
02-JAN-1997
Site End Date:
N/A
The Brewer is located on a 15-meter tower with a 2x2 meter platform. The tower is in a field next to the fire cache building in the Park. About 400 meters to the east is a radio antenna that would have virtually no effect on the Brewers view. The terrain is flat and the field of view is unobstructed in all directions.
Data Files:
Everglades Data
Link to FTP site.
ftp://ftp.epa.gov/nerlpb/uvnet/everglades/