Atlanta, GA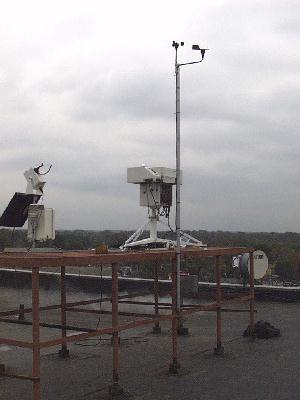 Latitude:
33.65 °
Longitude:
84.43 °
Elevation:
315 meters above sea level
Brewer Serial#:
101 , 108
Site Start Date:
25-APR-1994
Site End Date:
N/A
History
101 Start Date 25-APR-1994
101 End Date 11-AUG-1995 108 Start Date 27-SEP-1995
108 End Date N/A
The Brewer is located on the roof of the Center for Science and Technology at Clark Atlanta University, 266 Lee Street, SW, 5 km SW of downtown Atlanta, Georgia. The Brewer is located on a metal platform about 1 x 3 meters. Attached to the platform is an anemometer and ozone instrument. The most significant obstruction is a brick smoke stack located about 200 meters to the south of the Brewer that rises to about 10 degrees from the horizon.
Data Files:
Atlanta Data
Link to FTP site.
ftp://ftp.epa.gov/nerlpb/uvnet/atlanta/