Acadia National Park, ME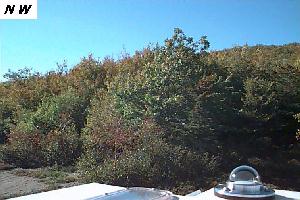 Latitude:
44.374 °
Longitude:
68.262 °
Elevation:
122 meters above sea level
Brewer Serial#:
138
Site Start Date:
04-MAR-1998
Site End Date:
N/A
The Brewer is located on Mount Desert Island and sits on top of a modular building about 3.5 meters off the ground. The building sits in a clearing which slopes downward from N to S. Terrain and a tree line obstruct the horizon about 15 degrees from the W, through the N, to NE. About 10 meters NE of the Brewer is a meteorological tower that may interfere with summertime direct sun measurements. To the E and attached directly to the building, another tower can also interfere with direct sun measurements in the morning. The view to the SE-SW is essentially unobstructed.
Data Files:
Acadia Data
Link to FTP site.
ftp://ftp.epa.gov/nerlpb/uvnet/acadia/