Collaboration and Partnerships
Note: EPA no longer updates this information, but it may be useful as a reference or resource.
---
Midwest Clean Diesel Initiative
Region 5 - Chicago - Air and Radiation Division
Geographic location or area of activity: Midwest – Illinois, Indiana, Michigan, Minnesota, Ohio and Wisconsin, Including Canadian border activities
Description of activity: The Midwest Clean Diesel Initiative (MCDI) is a collaborative effort of industry, non-profits and government agencies with a goal to reduce emissions from 1 million diesel engines by 2010. The approach is to establish partnerships, funding mechanisms and peer-to-peer interaction to create and implement emissions reductions strategies including the retrofit, replacement, re-powering and use of cleaner fuels in legacy diesel vehicles. A Leadership Group was established to scale up the projects and engage higher levels within organizations. This 33-member group of industry, non-profits and government provides a forum to support one another in the common goal.
USEPA has worked with its partners to establish coalitions within each state in Region 5. The coalitions then developed programs and implemented projects to reduce emissions. Accomplishments include a statewide Clean School Bus program in Illinois that has funded $3.7M in clean school bus projects, a $20M Diesel fund that Ohio will provide funding in 2008, a $2.4M Green Fleets program in Minnesota to reduce emissions from school buses and a program in Wisconsin to reduce idling from trucks that is funded at $1M/year for 5 years. Also, MCDI has been able to establish over 147 Smartway partners (over 25% of nationwide partners) who either take action to reduce idling from their fleet or encourage other fleets to reduce idling.
The challenge has been to discover and support leaders within each state and then provide forums and communication networks to share information, successes, and tools that enable the leaders to develop a program tailored to their needs and reaching for the overall goal. An MCDI Leadership recognition program was established to highlight the organizations providing the leadership by example.
Thus far, through partnerships, MCDI has impacted over 370,000 engines, reduced over 4000 tons of emissions and collaborated on funding over $70M in projects.
https://www.epa.gov/midwestcleandiesel/index.html

Interagency partners: City of Chicago, Federal Highway Administration – Illinois Division, Illinois Department of Transportation, Illinois EPA, Indiana Department of Environmental Management, Michigan Department of Environmental Quality, Minnesota Pollution Control Agency, Ohio Environmental Protection Agency, Wisconsin Department of Natural Resources
Local partners: American Lung Association Upper Midwest, BP, Caterpillar, Inc., Clean Fuels Ohio, Diesel Technology Forum, Engine Control Systems Limited, Flint Hills Resources, Greater Cleveland Partnership, Langford, Inc., Manufacturers of Emissions Controls Association, Metropolitan Mayors Caucus, Mid Ohio Regional Planning Commission, Minnesota Environmental Initiative, Next Energy/Detroit Area Clean Cities,
Ohio Environmental Council, Ontario Trucking Association, Respiratory Health Association of Metropolitan Chicago, Styline Transportation
Activity URL https://www.epa.gov/midwestcleandiesel/index.html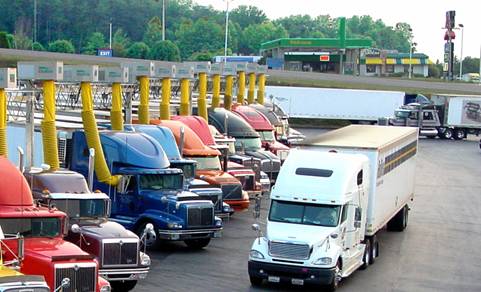 Advanced Truck Stop Electrification