A Real Public Role
Note: EPA no longer updates this information, but it may be useful as a reference or resource.
---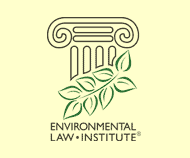 A Real Public Role

Copyright (c) 1998 Environmental Law Institute (R)

.
Reproduced with permission from The Environmental Forum (R) November 1998.
Except for a single, complete downloaded copy for personal, non-commercial use or for complete
electronic retransmission of this work to others for educational, non-commercial purposes, all rights reserved.


As part of its reinvention efforts, EPA is expanding public participation well beyond what is required by statute, bringing citizens in at the earliest stages of decisionmaking. The agency is also providing the public with the information tools they need to make their increased involvement truly meaningful.

by J. Charles Fox
US Environmental Protection Agency
One of the fundamental principles of democracy is that the public has a voice in government decisionmaking. When the issues are simple and generally well-understood, citizens can arrive at an informed opinion relatively easily. When it comes to protecting human health and the environment, however, the issues are often highly complex, and the data can be difficult to obtain and interpret. As the federal agency charged with setting environmental policy, EPA recognizes its responsibility to help the American people understand the issues that affect them, as well as its responsibility to expand opportunities for citizens to use that information in a more involved role, shaping the decisions that are made at all levels of government.


Offering greater citizen participation in environmental decisionmaking is only a charade if those invited to take part are not well informed about the issues. As Administrator Carol Browner has declared, "Providing the public with basic environmental information about their communities is one of the most powerful tools available for protecting public health and the environment. Better information will allow businesses to find and eliminate inefficiencies that create pollution and reduce profits, and will allow citizens to participate effectively in decisions that affect their families and communities."


In recent years, EPA has seen an explosion in the public's demand for information on public health and the environment. Simultaneously, the agency has been expanding public access to information. Activity on our main website www.epa.gov now averages more than a million hits a day, proof that citizens are, in fact, exercising their right-to-know, electronically. While EPA is consolidating and streamlining environmental reporting requirements to reduce unnecessary regulatory burdens, and to improve efficiency for agencies and industries that supply much of the data available through these on-line systems, this administration also has expanded the quality and quantity of information that is provided directly to the public. For example, through a new rule that became effective last year, realtors and landlords are providing prospective buyers and renters information on lead hazards before they move into a new house. So that the public would have more knowledge about the quality of its drinking water, Administrator Browner fought for right-to-know requirements during reauthorization of the Safe Drinking Water Act in 1996. Starting next year, community water systems for the first time ever will be required to inform their customers annually about whether their drinking water is meeting federal safety standards.


Not surprisingly, data about toxic releases from industrial facilities continue to be of great interest to the public. Through the Toxics Release Inventory, the agency requires companies to publicly report quantities of listed chemicals released from their facilities into the air, water, and land. Since reporting began in 1988, total releases of toxic chemicals in U.S. communities have decreased by almost 46 percent. Obviously, not all of these reductions can be attributed solely to the TRI, but the evidence suggests that business has reacted to the wide availability of information on corporate behavior by upgrading its pollution controls and production processes beyond what is statutorily required. EPA has doubled the number of chemicals for which TRI reporting is required over the last five years, and added seven industries representing over 6,000 new facilities that must report.


Use of TRI data has expanded rapidly, both in terms of the number of data users and the variety and complexity of users' projects. Downloading the information from the Internet or from a wide variety of other sources, an estimated 1,500 community groups now use the TRI in dealing with local government and industry to track waste, encourage pollution prevention, and more effectively press for reductions in toxic emissions. Some groups have successfully lobbied for state and local laws, such as the Toxics Use Reduction Act in Massachusetts, California's Proposition 65, and a Toxics Right-to-Know charter amendment in Eugene, Oregon. Other organizations, such as Don't Waste Arizona, Inc., have successfully sued facilities for failure to report releases, but with a constructive focus the companies must not only pay fines but also achieve compliance.


The TRI is one of the core environmental databases that EPA is using to support several new electronic information initiatives. The latest, EPA's Center for Environmental Information and Statistics provided citizens with a single, convenient source of information for investigating environmental quality trends in their community. CEIS was designed to overcome many of the frustrations people have experienced in combining information from a variety of sources to assess environmental quality in their communities. Now, by keying in their county name or zip code, users can obtain environmental profiles that summarize existing environmental data on local air quality, drinking water systems, surface water quality, hazardous waste, and toxic releases. Because the agency envisioned CEIS from its inception as a tool to boost citizens' environmental literacy and capability to act knowledgeably, EPA conducted extensive customer surveys to find out what kind of information people actually need and how they would like to obtain it. Initially, the surveys focused on users familiar with environmental issues; current surveys are focusing on citizens with less experience. The findings will help EPA refine CEIS so that it continues to meet the public's needs.


While the novelty of CEIS is its ability to aggregate and present information about ambient conditions at the community level, another information initiative aims to make vital data available almost up to the minute. The Environmental Monitoring for Public Access and Community Tracking program EMPACT is designed to provide location-specific environmental monitoring data to citizens in 86 metropolitan areas by the year 2001, offering a glimpse at the type of information that may be readily available on-line for communities across the country in the future. EMPACT presents monitoring data in visual formats that are easy to understand and use. For example, during the ozone season (May through September) its AIRNOW website www.epa.gov/airnow offers animated data maps showing current ozone levels, updated hourly, in selected cities and states. With such current information at hand, citizens can consider air quality in making day-to-day decisions about their health and the environment. The Beaches Environmental Assessment, Closure, and Health website BEACH Watch, at www.epa.gov/ost/beaches enables Americans to go on-line to find out the latest reported conditions on swimming conditions at hundreds of coastal and inland beaches.


Other pilot programs offer insight into additional types of electronic information that may be coming in the near future. For example, earlier this year, EPA released a Sector Facility Indexing Project for five major industry sectors that allows the public to review compliance and toxic chemical release information on-line at www.epa.gov/sfipmtn1/ for individual facilities or across an entire industry sector. If citizens show sufficient interest in examining available records about industry compliance with environmental laws, the agency may expand this type of information.


The future promises an ever-growing potential, and desire, for access to information. Based on public demand and new technological developments, citizens will be able to use environmental information in ways no one had previously imagined. As we combine regulatory data with repositories of images and geographical reference information, citizens will be able to conceptualize and visualize a variety of environmental trends and phenomena in their communities. Everything from watching ozone levels move up a valley to following the flow of a chemical spill down a river basin may be possible.


The agency's expansion of environmental data collection and dissemination is intended to boost the public's knowledge and awareness of the environment, and enlarge the citizen's role in environmental decisionmaking. Involving citizens and doing so starting in the early stages, when their suggestions can substantially influence how decisions take shape is the way we believe environmental decisionmaking works best. Under Carol Browner's tenure, including the public has become a routine way of doing business for the agency. And yet, some skeptics still question whether citizen involvement is real and meaningful. Are ordinary citizens making a difference, affecting the outcome of decisions that are made at EPA, in other government agencies, in small businesses, and in corporate board rooms?


As someone who has served with federal and state governments and the environmental community, I can say that, at EPA, citizen participation is not only for real, it is becoming ever more ingrained into the agency's culture. Through regulatory and non-regulatory means, we are going beyond traditional, nominal "stakeholder involvement" to enhancing citizen capability and promoting more fundamental and meaningful citizen participation. Collaborative processes offer significant and far reaching benefits. Shared decisionmaking enables people to bridge their differences, find common ground, and identify creative new solutions. Moreover, involving citizens enhances democratic decisionmaking by keeping public values at the forefront.


Involving the public in governmental decisions is not a new idea. The Administrative Procedures Act of 1946 granted citizens the right to notice and comment on agency rulemaking. The Freedom of Information Act of 1966 and the Privacy Act of 1974 gave the public access to many government records. Congress understood that openness is critical to environmental protection when it enacted the National Environmental Policy Act of 1969, most famous for its requirement that environmental impact statements be prepared for federal actions with significant environmental effects, and that EISs be made publicly available as drafts for comment and in final form. In 1972, passage of the Federal Advisory Committee Act ensured balance and openness when federal agencies seek input from external constituents. And the 1986 Emergency Planning and Community Right-to-Know Act, in addition to establishing the Toxics Release Inventory, enshrines the concept of public participation as a core principle of environmental protection.


The agency has come a long way from the adversarial, notice and comment decisionmaking that prevailed during its early years. EPA learned many lessons from its experiences lessons that have helped to lay the groundwork for today's expansion of public involvement.


Almost instantly after EPA was created in 1970, the charge began to stop pollution, starting with the most obvious, egregious sources emissions from large industry. As Congress passed new legislation, the agency followed with regulations. Like most centralized federal agencies at the time, EPA formulated a proposed rule or regulatory decision internally and announced its proposal in the Federal Register. The agency then accepted public comment, made changes to accommodate the views of potentially affected parties, and issued the final rule. Often, the regulation was challenged in court, where outside interests would for the first time fully present their views and contradictory information. In this manner, the courts revisited and altered many of EPA's decisions, at substantial cost to the agency and other parties involved. Although certain outside viewpoints also were presented through the first advisory committees established under the Federal Advisory Committee Act, the role they played in agency decisionmaking during the 1970s was limited.


By the 1980s, as litigation increased, EPA saw that adversarial relationships were halting progress on environmental problems. Meanwhile, science, technology, and public policy were advancing quickly. The agency began looking outward for new ideas, and the information and perspectives of the public became more important than ever. EPA was one of the first federal agencies to pilot negotiated rulemaking, or "reg-neg," a collaborative, consensus-based approach that brings outside parties into the process of developing a regulatory proposal, from the very beginning. Compared with the traditional process, EPA learned, negotiated rulemaking generally required less time. In cases where consensus was reached by the participants, negotiated rulemaking usually prevented litigation. Reg-neg was not always successful in some cases, negotiations failed or parties could not reach consensus. The concept of involving interested parties early and throughout the rulemaking process, however, proved to have a number of advantages. Typically, the resulting rules were more practical and cost efficient, contained more innovative solutions, were more technically and scientifically current, and had greater legitimacy. Negotiated rules often resulted in stronger protection than EPA would achieve working under the traditional regulatory process. Moreover, when EPA considered opposing views early on and built understanding through negotiation, legal challenges usually diminished and the agency could implement the final rule more quickly.


Although not all rulemaking lends itself well to negotiation, EPA learned, reg-neg embodies certain principles that can be applied more broadly to many types of decisionmaking situations, maximizing the benefits of public involvement. Three basic principles apply:


Go slow to go fast. Careful, thorough consideration is needed in the very beginning to organize and allocate the agency's time, expertise, and other resources; to retain a neutral facilitator; and to structure a balanced, workable committee of representatives. Before starting a negotiation, it is critical to clarify the goals of the rulemaking and agree on ground rules and definitions so that all the participants understand the process, their responsibilities, and possible endpoints.


Demonstrate leadership. Negotiations should begin with a clear goal but not an ultimatum. The process works best when EPA explains the overall environmental goal, and allows the participants to suggest ways in which the goal can be met. The agency stays ready to make decisions, and also to terminate negotiations if they appear to be futile.


Keep our promises. In a reg-neg, if the committee reaches consensus (often defined as an outcome that, as a package, everyone can live with), then, as initially promised, EPA issues the outcome as a proposed rule, and the other participants refrain from filing negative comments or lawsuits.


Although EPA leads all executive agencies in negotiated rulemaking 20 rules have been completed to date the process is used only selectively, when it's most important for the agency and outside parties to reach agreement on a solution or course of action. Nonetheless, while reg-neg is the exception, the agency's experience in using the process has taught us what principles are essential for successful regulatory development with stakeholder involvement. In turn, these principles have guided EPA's movement toward a greater public role under Administrator Browner.


So, too, have the White House's calls for government reform and reinvention. From the early days of this administration, Vice President Gore has led an unprecedented charge to create a federal government that works more efficiently and more effectively. For EPA, doing so has meant reaching out to discuss and test new ideas with many diverse interests.


Much of the progress achieved through the agency's reinvention agenda has resulted from involving interested citizens in problem-solving in more timely, meaningful ways. One of Administrator Browner's most ambitious undertakings has been the Common Sense Initiative, a program to test sector-based approaches to environmental protection as an alternative to the traditional pollutant-by-pollutant method. From conception, CSI was designed to engage affected interests, specifically including the public, in reaching consensus on new approaches for improving environmental performance within selected industries. CSI has produced many tangible results, particularly for the metal finishing sector. Last year, that industry and other sector participants agreed on environmental goals that encourage metal finishers to go beyond compliance with baseline environmental standards. When fully implemented, these goals could cut the industry's toxic emissions to air and water by 70 percent, and reduce toxic sludge disposal and water use by 40 percent.


CSI's open, inclusive process was critical in reaching this consensus among the industry's stakeholders. The interaction created opportunities for much better relations across the sector, as previous adversaries began to talk and understand each other better. The effectiveness of public-private collaboration in this process was influenced by at least four important factors.


First, through its previous advocacy efforts at the national and local level, the metal finishing industry had established a pattern of involvement with interested parties. National and regional environmental groups, publicly owned treatment works, and state regulators all were familiar with the environmental issues, policy positions, and to some extent the nature of industrial processes prior to the start of the discussions.


Second, the way in which the membership of the CSI stakeholder group was established was pivotal. All potential participants were given the authority to select their own representatives. They were asked to exercise good judgment and discretion in making these selections, understanding that their choices could set the stage for success, or guarantee failure. Each group believed that a successful CSI effort was in their best interest. As a result, a rancorous selection battle was avoided, and all stakeholder groups sent representatives who contributed constructively.


Third, common interests and concerns among several types of participants contributed to the effort's success. The metal finishing industry is composed primarily of small businesses. Participating regional and local environmental organizations found that their concern for both the economic contribution and environmental impacts of the industry in neighborhoods and urban areas helped them engage constructively. For example, a well recognized community group representing Hispanic neighborhoods in the Los Angles region participated very effectively in the process, both preserving employment opportunities in their community and insuring improved environmental protection. At least four regional environmental and neighborhood organizations participated during the deliberations.


Finally, the leadership and commitment of all participants was an important element toward success. The industry, states, and environmental groups, as well as EPA, all made a major commitment of time and political capital within their organizations and constituencies. And they sent representatives empowered to represent their respective interests, encouraging them to think creatively about new approaches.


Today, all of the groups involved are working to help the metal finishing industry reach its goals. An oversight committee of CSI participants is monitoring progress and advising the industry and the agency on issues needing further attention. Ultimately, this landmark agreement may serve as a model for other sectors interested in improving environmental performance by involving interested parties.


Another example of how citizens are helping to reinvent traditional environmental protection is Project XL. Under this program, EPA invites industries and other regulated parties to propose alternative regulatory approaches. Three years ago, the agency made this challenge: "If you have an idea that promises better results than what would be achieved by complying with existing requirements, and if you involve affected stakeholders, then EPA will work with you to put that idea to the test."


Intel was one of the first companies to take the agency up on this offer. The company negotiated an innovative permit that included a multimedia emissions cap for its Pentium chip manufacturing facility in Chandler, Arizona. In being able to reduce regulatory delays when making changes to its manufacturing process, eliminating 30 to 50 permit reviews, the company has saved millions of dollars in just one year. In return, Intel agreed to substantially reduce the wastes the facility generates by the year 2000, recycle much of the fresh water it uses in an arid region, and maintain current hazardous air pollutant emission levels even if it expands or changes operations.


Among the negotiators of the final project agreement were four citizens from an existing community advisory panel that had worked with the facility for several years. These citizens a farmer, a geologist, an environmental activist, and a member of the Gila River Indian Community were on an executive committee that included, along with Intel, representatives of the City Water Quality Department, the Arizona Department of Environmental Quality, the Maricopa County Air Permitting Authority, and EPA Region IX. Operating under a consensus decisionmaking ground rule, the full committee met biweekly, while four working groups met in between. Minutes from one of the groups, which included two of the citizen representatives, note: "Real give and take among the members was evident and productive. The group worked extremely hard to solve the problems it was facing and struggled to address the real interests of those who were raising concerns."


At the conclusion of the negotiating process, consensus was reached all interest groups agreed to implement the outcome, and all were signatories to the final project agreement. The citizens realized their demand for added protection against any potential emissions-related risks when Intel agreed to establish an environmental buffer zone. The facility also agreed to include the negotiating group in future monitoring of the agreement. In response to other concerns, Intel became the first company ever to provide their environmental performance data to the public on the Internet, in a format designed with input from the local community.


A similar outcome occurred at Merck & Company's Elkton, Virginia, plant as a result of its Project XL negotiations. The company obtained a flexible, plant-wide air emissions cap, and agreed to permanently reduce key air pollutants by 20 percent below compliance levels. In response to local priorities as expressed by the four community members on the negotiating committee, who were selected by an existing community advisory panel, Merck also committed to joining other interests in conducting a five-year study of air quality trends in the area, including nearby Shenandoah National Park. Besides local citizens, participants in the Merck negotiations included representatives from the Virginia Department of Environmental Quality, the National Park Service Headquarters and Shenandoah National Park, and the Rockingham County Board of Supervisors.


The citizen representatives participated actively, searching out information to understand the technical issues and voicing their concerns about potential project risks. Decisions of the committee were made by consensus. Because it became clear to all participants that the arrangement could not be implemented without the citizens' approval, they were given a signatory role in the final agreement. All participants did endorse the project agreement, in which the facility also agreed to provide the community and other participants progress summaries concerning its implementation of the agreement.


Both the Intel and Merck examples show how citizen input can be used to realize benefits that never would have resulted through the traditional regulatory process, while supporting, rather than hindering, regulatory innovation.


Areinvention initiative aimed at cleaning up and redeveloping brownfields has provided another important opportunity for citizen involvement. EPA's brownfields initiative empowers communities to clean up and redevelop abandoned, idled, or under-used industrial and commercial properties, where redevelopment is complicated by real or perceived environmental contamination. Several years ago, EPA began awarding grants to cities, states, tribes, and other communities to support brownfields work. To be eligible for assistance, community groups must be actively involved in the cleanup and revitalization effort. So far, EPA has awarded 228 brownfields grants totaling over $42 million to states, cities, towns, counties, and tribes. These grants have leveraged almost $1 billion for redevelopment and created over 2,000 jobs.


A brownfields pilot in Dallas, Texas, for example, is turning several properties into the focal points of a more livable community. The Dixon Street site and the JPI North End site were vacant downtown lots that attracted criminals and blighted the surrounding community. One is being transformed into a recreation center, the other a residential and shopping development. At other sites, buildings are being constructed to house a wholesale florist and new retail businesses, as well as an environmental training and technology center. In just over two years, an initial EPA investment of $200,000 has yielded $100 million in business investments and created hundreds of new jobs. The Dallas Brownfields Forum now has over 100 representatives from all parts of the community, including business, banking, and private citizens, and continues to meet every six weeks.


East Palo Alto, California, a historically agricultural city with an ethnically diverse population, has shown how a small, bypassed community it is just outside Silicon Valley can achieve success by forming brownfields partnerships to leverage resources. Restoration of the Ravenswood Industrial Area, a city-designated brownfields site, will create a large retail center, a hotel and conference center, and an employment center providing space for high tech companies employing nearly 4,000 workers. A Brownfields Stakeholder Group composed of 18 representatives of the community and surrounding areas met twice a month over a nine-month period, developing recommendations and principles for change. They generated five scenarios for land use and redevelopment that are guiding the local redevelopment agency's plans. In addition, through the brownfields pilot program, community members and students from Stanford University worked with local and regional organizations to create a hazardous materials job training program for local youth. Seventeen graduates of this program are now pursuing environmental careers.


While increased citizen involvement is a vital component of many EPA reinvention initiatives, the concept also is taking hold within some of the agency's more traditional functions, including enforcement. EPA's commitment to taking enforcement action against polluters is stronger than ever fines in 1997 were the largest in the agency's history. But, beyond paying fines, we believe polluters should be required to correct the environmental damage, as well as prevent future damage. Thus, EPA seeks settlements that devote resources toward improving the environment and addressing the concerns of affected citizens, rather than pursuing protracted litigation. Increasingly, these individuals are participating in settlement discussions, helping to shape the terms of the agreements so that the local environment is improved and community concerns are addressed.


For example, on the South Side of Chicago last year, local citizens showed how their involvement can lead to innovative, environmentally protective provisions in enforcement settlements. In response to alleged violations of air, water, hazardous waste, and community right-to-know standards, a Sherwin-Williams resin and paint manufacturing facility agreed to reduce the emission of hundreds of tons of ozone-forming volatile organic compounds from its facility. The company also agreed to conduct two supplemental environmental projects. First, the company is contracting with the city to perform a $950,000 cleanup and restoration program at a brownfields site near the facility, in a predominantly minority area with a number of active community groups. A community relations plan that is part of the contract will ensure continuing citizen participation, and the city's involvement will help ensure the success of this program. In addition, the company is contracting with a local environmental group, Openlands Project, to perform a $150,000 wetland restoration project near the facility. The two projects that were included in the final agreement were the result of EPA lawyers in Chicago contacting area public interest attorneys to request that their constituents offer projects ideas.


Rulemaking is another area in which the public is becoming more involved. Under the Clean Air Act Amendments of 1990, for example, EPA was required to develop new maximum achievable control technology standards for toxic pollutants emitted by 174 source categories of industrial facilities. The agency realized that a traditional approach would not allow this obligation to be met by its statutory deadlines (25 percent of the 174 source categories were required to be regulated by 1994; 50 percent by 1997; and 100 percent by 2000). EPA developed a process which greatly increased external involvement in initial data gathering and the development of the MACT standards. EPA and state and local air quality agencies formed an alliance with industry and local organizations, which collected preliminary information on emissions controls used by sources within an individual category, and then developed a "presumptive MACT," an estimate of MACT based on readily available data. This reinvented process for rule development, involving 25 states and other stakeholders, has reduced the number of significant issues between industry and the agency, as well as the time and costs of standards development. EPA has developed a working relationship with many key public, business, and governmental interests which will continue as these standards are implemented and as future standards are developed.


Citizens also have been centrally involved in some of the most controversial land management issues facing this administration including how to protect and restore some of the nation's most important ecosystems, such as the old growth forests in the Pacific Northwest and the San Francisco Bay Delta. In 1993, a report on northwest forest management issued by an interagency coordination team established by the president concluded that "bold changes are required" in how agencies relate to one another and to the states, tribes, private landowners, and communities in the region. The five-agency agreement, which created a framework for cooperative planning and implementation of forest ecosystem-based management practices within the range of the northern spotted owl, was an early mark of this administration's commitment to engaging with affected interests to work through difficult problems.


The following year, EPA was a major player in the agreement between the state of California and the federal government to provide ecosystem protection for the San Francisco Bay Delta Estuary. As with the Northwest forest management controversy, diverse urban, agricultural, and environmental interests had a contentious history, and yet by working together in a collaborative, partnership mode, they reached agreement.


Though productive overall, difficulties have been inevitable in many of the agency's citizen participation initiatives. Defining appropriate representatives determining which citizens and interest groups are the "right" ones to include is one of the first steps we take in leading a consultative process. It is also one of the most challenging. Within any constituency, different individuals often hold a range of opinions, adding complexity to the task.


Difficulties also can arise if the goals and ground rules of the citizens' involvement are not clear. Because their time and resources are limited, obtaining citizens' commitment to the process can be problematic. If an issue is not ready for a decision or if no clear time frame for making the decision has been established, the group's progress may decline. The overload of opportunities to participate may, in itself, become a problem, as different interests become burned out from too much engagement and too many issues.


Appropriately, given its charter, membership, and history, EPA's consensus-based Common Sense Initiative Council has become a focal point for identifying and analyzing difficulties in how EPA involves citizens in environmental management and decisionmaking. The council's stakeholder involvement workgroup has studied the agency's most pressing citizen participation problems, including burnout and complaints that some involvement processes are launched because they are considered an a priori "good," without a clear definition of how they factor into actual decisionmaking. In a report released in June, the workgroup found that EPA does not sufficiently analyze which type of involvement is appropriate, or use effective techniques that reach target audiences.


The workgroup concluded that EPA's greatest need is to "integrate its stakeholder involvement programs." In other words, the agency needs to link involvement clearly to its decisionmaking, and not simply think of involvement as an end in itself. The group advised EPA to involve the public in ways that provide the greatest value to both the agency and the participants, and to find ways of ensuring that lessons learned and information acquired in one program are shared with other programs.


To assist the agency, the workgroup identified and defined the types of involvement currently used by EPA. They identified three important ways citizens may be asked to participate in agency programs or decisions, forming a continuum from exchanging information, to developing recommendations, to developing agreements. EPA's role also can be portrayed as a continuum, from decisionmaker, to partner, to capacity-builder. Using these two scales, the workgroup created a matrix of involvement techniques. This new tool should help the agency do a better job of choosing the most effective public involvement activities, given the nature of the decision at hand.


While a variety of different interests, circumstances, and conditions make it impossible to create one systematic approach to public participation, certain key issues are to be expected in designing any involvement process. The workgroup captured these issues in a process model for the agency. In the future, careful analysis using this model should help EPA staff and others coordinating environmental decisionmaking initiatives to choose techniques, set clear goals, and clarify exactly what they are hoping to accomplish with the public. An EPA manual currently under development, Better Decisions Through Consultation and Collaboration, will include information on the use of a common vocabulary, types of involvement techniques, and an expanded version of the process model for early planning of public involvement.


Ultimately, we believe our investment in these tools can build the agency's capacity to involve citizens in truly meaningful, productive ways. Yes, the process of doing so can be difficult. By working through problems and learning from them, however, EPA has begun to evaluate and refine its methods for involving others in decisionmaking. For example, as a result of a recent evaluation of four Project XL stakeholder processes, the agency has learned more about the strengths and weaknesses of two basic stakeholder involvement models consensus decisionmaking, and public consultation and information-sharing and found that a clearly defined structure and clear objectives are the most important elements for the success and credibility of any type of XL public involvement process. Through earlier analysis, EPA found that special assistance is needed in some XL projects to help nontechnical participants understand the issues and proposals being discussed. As a result, the agency has awarded a cooperative agreement to a non-profit agency that will provide up to $25,000 per site to XL stakeholder groups to obtain technical assistance. This program should help address a perception reported in the recent Project XL evaluation that local groups achieve less of what they seek in XL stakeholder processes than other constituencies.


In another sign that the agency is becoming more active and systematic in supporting public involvement, evaluating the results, and training others to conduct participative processes successfully, EPA held its first annual National Community Involvement Conference in August. This conference provided an opportunity for public participation and community involvement practitioners, managers, and policymakers from EPA and other federal and state agencies to share their knowledge, experience, and ongoing research from useful techniques and approaches and practical lessons learned in the field, to the development of promising new tools for improving community involvement, such as community cultural profiling. Such collaborative discussion and training is a worthwhile investment in building the public participation skills of EPA's staff and others, and in producing new community involvement ideas and approaches.


Providing citizens with information and fostering their involvement in environmental decisionmaking is vital to creating the more open, inclusive environmental protection system that EPA envisions for the 21st century. The American public has the right to know about environmental hazards and to participate in decisions that affect their lives. Increasingly, they expect and demand access to high quality environmental information and more meaningful involvement in environmental decisionmaking. EPA is meeting these expectations by expanding public access to information and providing citizens an opportunity to apply this information in decisionmaking processes at many levels and in many forums.


For those who wonder whether this trend is only a short-lived initiative of this administration, I would remind them that democratic principles suggest otherwise. Time and time again, history has shown that it is extremely difficult to take back what the public comes to view as a fundamental right. As such, it is doubtful that the access to information and influence gained in environmental decisionmaking will be taken away. On the contrary, it is much more probable that these trends will not only survive, but will expand. As citizens continue to gain a stronger voice in environmental decisionmaking and have access to more and better environmental information, they expect to receive, just as EPA expects to deliver, more of the same. #