Collaboration and Partnerships
Note: EPA no longer updates this information, but it may be useful as a reference or resource.
---
2007 Chicago Wilderness Conservation and Native Landscaping Awards Program
EPA Region 5 - Chicago – Great Lakes National Program Office
Geographic location or area of activity: The Chicago Wilderness region is the crescent around the southern part of Lake Michigan, extending from Southeastern Wisconsin through Northeastern Illinois and Northwest Indiana into the southwestern tip of Michigan.
Description of activity: On December 6, 2007 EPA and Chicago Wilderness presented awards to winners of the 2007 Conservation and Native Landscaping Awards at the Chicago Botanic Garden. The United States Environmental Protection Agency in Chicago and Chicago Wilderness developed the Conservation and Native Landscaping Awards to recognize outstanding efforts by those local entities that use native plants in their landscapes or use conservation development practices within the Chicago Wilderness region.
This awards program began in 2000 focusing on recognizing local government and park district efforts. In 2002, it was expanded to include corporate efforts. In 2005, the program also began to recognize development projects which bring life to the principles of conservation development. Fifteen winners were announced during the ceremony including housing developers, park districts and corporations that have undertaken projects supporting this work in the Chicago Wilderness Region.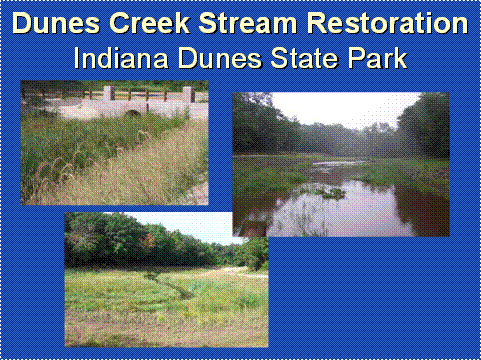 Interagency partners: EPA, Chicago Wilderness (an alliance of 225 federal, state and private organizations working together to protect, restore, study and manage the natural ecosystems of the Chicago region, contribute to the conservation of global biodiversity and enrich local residents' quality of life.
Local partners: Local governments—park districts and villages, Chicago Wilderness Corporate Council, Chicago Metropolitan Agency for Planning, Northwest Indiana Regional Planning Committee and local native landscaping contractors involved in ecological restoration work in the Chicago Wilderness region
Activity URLs: http://www.chicagowilderness.org/initiatives.php,
https://epa.gov/greatlakes/greenacres/