Great Lakes Pollution Prevention and Toxics Reduction
Table of Contents
Pollution Solutions
Promoting Polluting Prevention
in the Great Lakes Basin
_____________________________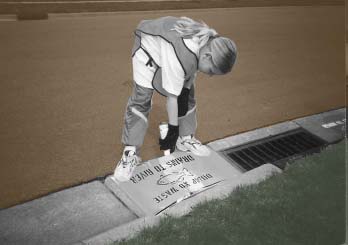 A Report on the Pollution Prevention Grant Program in the Great Lakes Basin
_____________________________
United States Environmental Protection Agency
Great Lakes National Program Office
January 1998
Questions Regarding this Report Should be Directed to:
Danielle Green, Environmental Protection Specialist
U. S. Environmental Protection Agency
Great Lakes National Protection Program Office
77 West Jackson Boulevard (G-17J)
Chicago, Illinois 60604
Telephone: (312) 886-7594
Fax: (312) 353-2018
e-mail: green.danielle@epamail.epa.gov
GLNPO would like to thank the grantees for their hard work and commitment to promoting pollution prevention around the Great Lakes basin, and for their reviews during this project. Acknowledgment is due to Danielle Green, Stacy Greendlinger, Phil Kaplan, Anthony Kizlauskas, Elizabeth LaPlante, Deborah Siebers, Brian Stage, and Vicki Thomas, Chief of the Policy Coordination and Communications Branch, for their valuable comments and suggestions on this report. Appreciation to Cynthia D. Bowman for desktop publishing, and Marcus Shumpert for cover design.
Photo credit: Heather Morrison of the Waunakee Whirlwinds 4-H Club. Photo provided by Water Action Volunteers - Wisconsin Department of Natural Resources and University of Wisconsin Extension.