Gulf Guardian Award Winners 2003
Government Category - 3rd Place
MOBILE DISTRICT, ARMY CORPS OF ENGINEERS WINS 3rd PLACE GULF GUARDIAN AWARD FOR REGIONAL SEDIMENT MANAGEMENT DEMO PROGRAM (PDF) (2 pp, 54K, about PDF)
Click on the small picture to view a larger size
---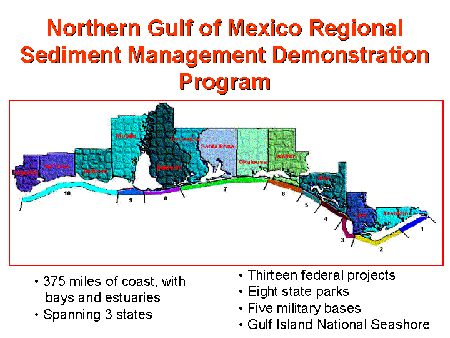 The goals of the Northern GOM Demonstration Project are to maximize the beneficial use of sediments, minimize environmental impacts, and optimize expenditures, all being accomplished through partnering with other federal, state, and local agencies.
---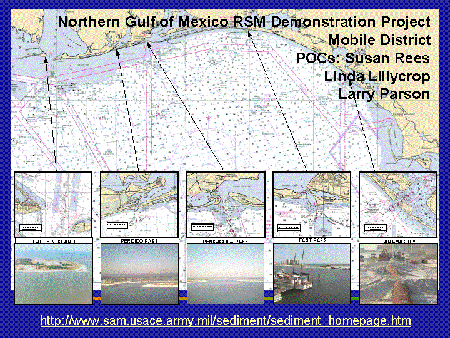 This slide shows five of the Federal projects within the region, two of which (Perdido Pass and East Pass) were implemented using RSM concepts and completed during the 3-year demonstration program.
You will need Adobe Reader to view some of the files on this page. See EPA's PDF page to learn more.