Faith-based and Neighborhood Partnerships
"...by cleaning up the air, water and land, we have given our communities the foundations they need for success. " Lisa P. Jackson
About the Faith-based and Neighborhood Partnerships Initiative

EPA's newly launched Faith-Based and Neighborhood Partnership (FBNP) Initiative was created to expand the environmental conversation and build partnerships between government, faith-based and neighborhood organizations to create cleaner communities, healthier families and a stronger America. This initiative supports President Obama's Advisory Council on Faith-based and Neighborhood Partnerships by working to access and strengthen partnerships between our government and community-serving organizations that have been in existence for centuries.
Learn more about the Initiative and why partnerships are important
Learn more about the White House Office of Faith-based and Neighborhood Partnerships
---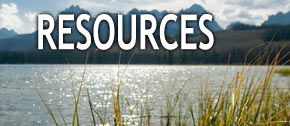 Please share your thoughts on how we can grow the EPA's Faith-based and Neighborhood Partnership Initiative. We also welcome any questions or feedback you may have about this Initiative.