Ecoregion 14 - Mojave Basin and Range
Click the sample number or box to view the data page for that sample.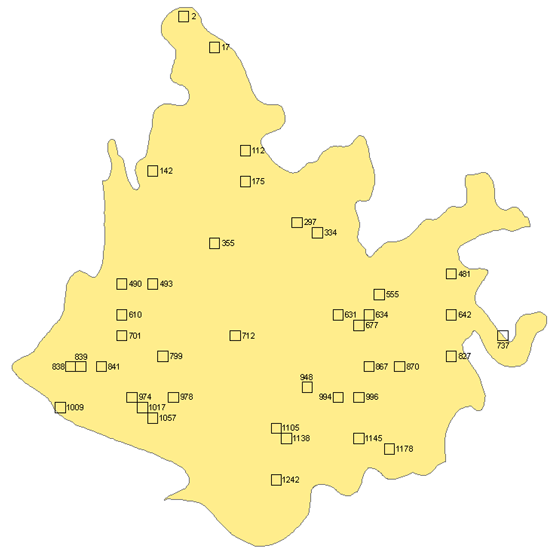 Data for Ecoregion 14:

Excel spreadsheet summarizing land cover change for all samples and land cover types download
Shapefile of ecoregion boundary download
Shapefile of sample boundaries download
To download imagery, land cover data, and change images or to see the associated ecoregion photos, use the sample ID number or box in the map above.
Available data includes Landsat imagery and land cover classifications for various dates, change images.