Making a Visible Difference in Communities: Montana
Making a Visible Difference in Communities Home
---
Helena, MT
Queen City Crossing
EPA supported efforts to revitalize an economically distressed area of Helena, MT including the implementation of livability principles to benefit residents in the 6th Ward neighborhood. The focus area contains a large number of brownfields sites. 
The neighborhood is in close proximity to downtown, new urban center developments and city parks, yet it remains semi-isolated due to a major traffic corridor through the city without adequate bicycle and pedestrian routes. Partners collaborated to redesign the intersection to facilitate traffic flow, increase connectivity and create a community-friendly gateway between a vibrant, mixed-use historic commercial/residential district and the downtown area.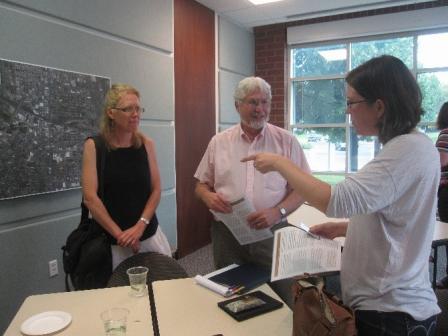 Pam Attardo, Historic Preservation Officer from Lewis and Clark County Heritage Tourism Council; Mike Schechtman, Director of the Big Sky Institute for the Advancement of Nonprofits; and Allison Mouch from the Montana Department of Commerce, discuss environmental cleanup, economic redevelopment and social programs and projects happening in Helena's historic Queen City Crossing/6th Ward Neighborhood.
---
Poplar, MT
Fort Peck Indian Reservation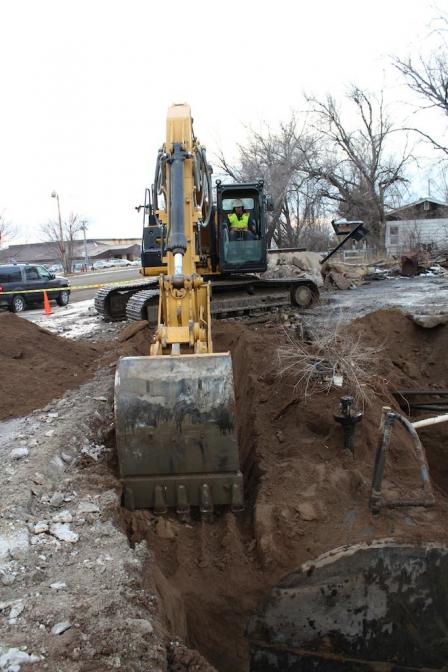 An EPA Brownfields grant is helping the community reclaim an old service station for redevelopment.
EPA supported implementation of the proposed Fort Peck Assiniboine and Sioux Tribal Sustainable Village in Poplar, MT. This project is being developed as a highly efficient, mixed-use neighborhood that will increase tribal business opportunities and serve as a community hub.
EPA provided Brownfields technical and grant assistance to address a former landfill and airport located within the Village footprint.  Other priorities EPA assisted with included:
creating  healthy home, school, and work environments
assessing and removing blighted properties
applying green infrastructure principles to manage storm water
providing climate change mitigation, training, and adaptation planning
convening stakeholders for large-scale infrastructure and long-range planning