Making a Visible Difference in Communities: Georgia
Making a Visible Difference in Communities Home
Atlanta, GA
Proctor Creek
The communities along Proctor Creek in Atlanta have been adversely impacted by:
flooding
illegal dumping/litter
public health threats related to pathogens
the poor ecological health of the urban creek
environmental justice issues associated with the gentrification of the watershed as new development encroaches.
As one of 19 Urban Waters Federal Partnership designees nationwide, Proctor Creek received assistance from EPA and other federal agencies.  EPA and other partners collaborated on water quality sampling and monitoring in order to assess the creek's baseline conditions and support development of a monitoring plan. This information informed a plan to clean up the creek, remove public health threats, and restore the resource for fishing, swimming and other community uses.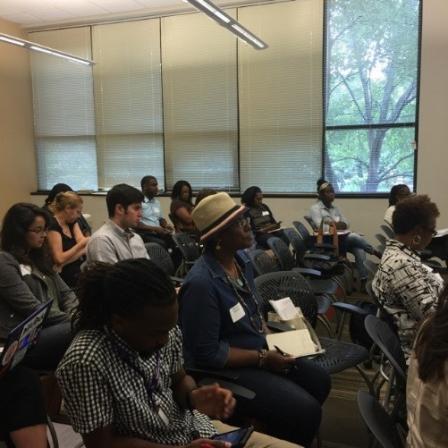 Proctor Creek residents learned about different federal and private grant opportunities and how to write proposals at an EPA grant writing workshop.