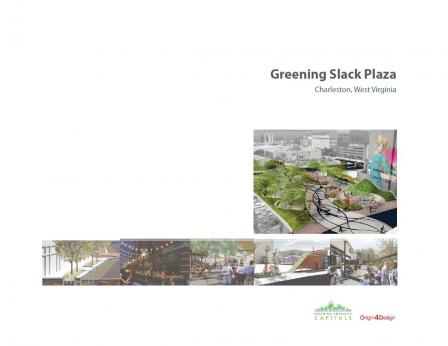 Greening Slack Plaza
In 2010, Charleston, West Virginia, applied for assistance from EPA's Greening America's Capitals Program to help improve Slack Plaza, in the heart of downtown, with innovative greening strategies and improvements to public transportation.
EPA's project team engaged the downtown community in a three-day design workshop, gathering input on the plaza's strengths, weaknesses, and desired improvements. Using this input, the team developed design options and strategies that Charleston could consider implementing.
The design options could bring multiple social, economic, and environmental benefits to downtown Charleston by bringing more activity to the plaza through community events such as FestivALL Charleston, creating opportunities for local businesses, better managing stormwater runoff, and increasing green space. 
You may need a PDF reader to view some of the files on this page. See EPA's About PDF page to learn more.