EPA Science Matters Newsletter: Taking Action on Climate Change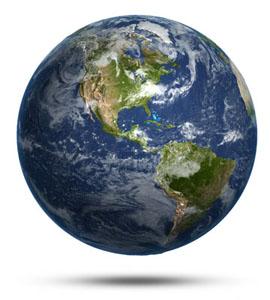 Published April 2014
About EPA's research to take action on climate change.
More frequent heat waves. Worsening coastal flooding. An increase in severe droughts and wildfires. How do we put such events into perspective, what might the future hold—and most importantly—how do we take collective action in response to the increasingly clear evidence that the effects of climate change are unfolding? 
As the nation did decades ago when faced with threats to its air, water, and land—the first steps toward meeting environmental challenges start with science.
The U.S. Global Change Research Program (USGCRP) emphasizes the foundational role of science in understanding global change and its impacts on the environment: "Research, along with an array of increasingly sophisticated tools for collecting and analyzing data, can provide essential knowledge to governments, businesses, and communities as they plan for and respond to the myriad manifestations of global change, including sea-level rise and ocean acidification, heat waves and drought, and the severe storms, floods, and forest fires that pose an ever-growing risk to life, property, and agriculture."
The Program coordinates scientific research across 13 federal departments and agencies whose missions include understanding changes in the global environment and their implications for society.  The U.S. Environmental Protection Agency is an integral and important part of that effort.
"EPA has a major role to play in preparing the nation for change, through its critical responsibilities for ensuring clean air, clean water, and healthy communities and ecosystems. And EPA researchers, working in partnership with their colleagues in other federal agencies and in the broader scientific community, are at the forefront of advancing understanding of the impacts of—and responses to—climate and related global change," says Dr. Chris Weaver, an EPA scientist currently taking temporary leave from the Agency to serve as the Deputy Executive Director of USGCRP.
The Climate Change Research section of Science Matters features stories on how EPA researchers and their partners are supporting both the Agency and President Obama to take action on climate change. Our scientists and engineers are providing the science that decision makers, communities, and individuals need for developing strategies and taking action to protect public human health and the environment in the face of a changing climate. 
What EPA researchers are learning is bringing a strong scientific foundation to the expanding conversation on climate change. While such change and its effects present some of the most daunting environmental challenges the nation—and the world—have faced since the establishment of EPA some 40 years ago, the science and engineering it will take to take action to meet those challenges are well under way.