Multimedia: PFAS National Leadership Summit
May 22, 2018 -- PFAS National Leadership Summit
Other events
EPA hosted a National Leadership Summit in Washington, D.C. to take action on Per- and Polyfluoroalkyl Substances (PFAS) in the environment. Read the news release & photos of the event. | Read about PFAS.
Videos:
Administrator Pruitt's Remarks at PFAS Summit
PFAS National Leadership Summit Opening
Photos:
Click to enlarge a photo.
At the National Leadership Summit, Administrator Pruitt announcing his four concrete steps on PFAS.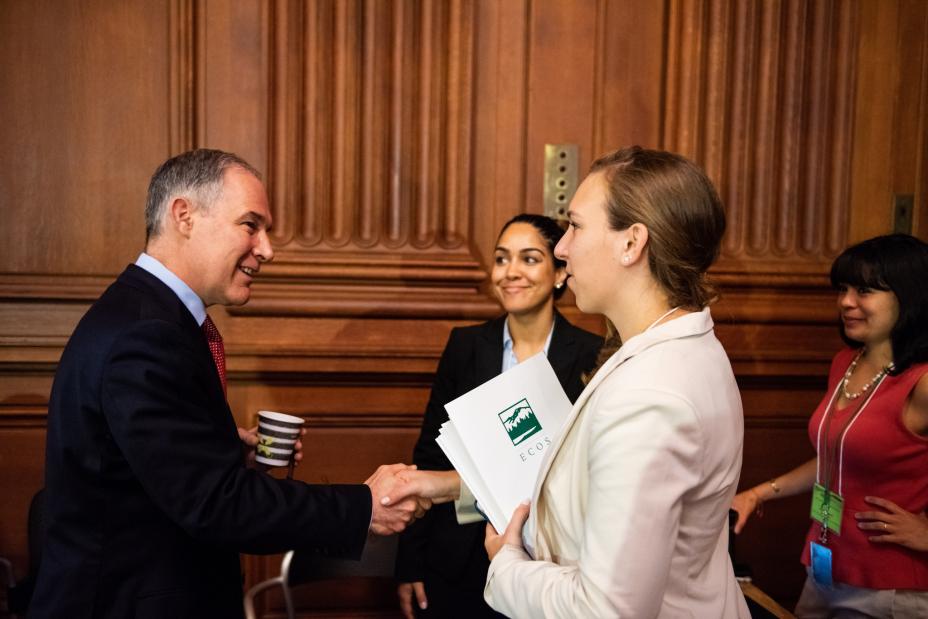 Administrator Pruitt greeting a few of the over 200 stakeholders in attendance at today's Summit.

Get additional photos in the news release.