News Releases from
Region 07
Iowa City Veterans Affairs Health Care System Receives EPA Region 7 Pollution Prevention Award
Environmental News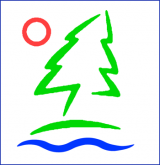 (Lenexa, Kan., April 11, 2018) - The Iowa City Veterans Affairs Health Care System received the EPA Region 7 Pollution Prevention Award today during ceremonies at the Midwest Environmental Compliance Conference at the Kansas City Convention Center.
The VA health care facility in Iowa City, Iowa, which employs approximately 1,800 people, has implemented a range of programs from energy efficiency to reducing medical waste.
The installation of new fluid management systems in operating rooms is just one example of the hospital's efficiency programs. Previously, surgical fluid was captured in disposable suction canisters, then disposed of as regulated medical waste. By installing this new system, funds were no longer needed to purchase disposable canisters and disposal of regulated medical waste decreased by 6.7 tons, which saved $24,000 annually, while also increasing housekeeping staff safety.
"The Pollution Prevention, or P2, awards program recognizes forward-thinking organizations that improve the environment and our quality of life," said Jim Gulliford, EPA Region 7 Administrator.  "There is ample evidence that even greater improvements in protecting the environment and public health are possible through voluntary, community and industry-based pollution prevention programs."
P2 is a successful, non-regulatory approach to energy conservation, water conservation, reduction of toxic materials used, and money savings. This awards program is designed to further recognize P2 successes and encourage others to consider a P2 approach.
P2 also emphasizes the reduction of direct environmental impacts and the use of resources and materials.
# # #
Learn more about the P2 Awards
Learn more about EPA Region 7
View all Region 7 news releases
Connect with EPA Region 7 on Facebook: www.facebook.com/eparegion7
Follow us on Twitter: @EPARegion7