Lake Shoreland Protection Resources
Clearinghouse for Information on Lakeshore Protection and Restoration
The U.S. Environmental Protection Agency's 2010 National Lakes Assessment found that lakes with poor lakeshore habitat are three times more likely to be in poor overall biological condition than lakes with good quality shorelands. Scientists looked at the amount and type of lakeshore vegetation, such as grasses, shrubs, and trees, in making their assessment of lakeshore habitat conditions. This shoreland vegetation protects the lake from the effects of polluted runoff, stabilizes the soil along the lake's edge, and provides habitat, shelter, food, and cooling shade for fish.
But a natural lakeshore does more than help the water quality of the lake and the quality of the its habitat; it helps the value of property along the lake, and it's good business. Lakefront property generates millions of dollars in revenue. Studies show that when water clarity decreases, so do lake property values. Increasing development pressures are putting our lakes in peril. Many lakeshore property owners unknowingly harm their lakes by replacing natural lakeshore vegetation with lawns, clearing out submerged logs and branches at the water's edge, cutting down trees to get a better view, importing sand to make artificial beaches, building docks, and "armoring" the shoreland with concrete or wooden bulkheads.
This resources page provides practitioners links to key resources to protect and restore fragile lake shorelands and to promote better lakeshore stewardship by property owners.
For more information about lake shoreland restoration and/or protection, contact Anne Weinberg (weinberg.anne@epa.gov).
---
On this page:
---
You may need a PDF reader to view some of the files on this page. See EPA's About PDF page to learn more.
Lake Shoreland Protection Resources
---
Featured News and Resources
The following links exit the site Exit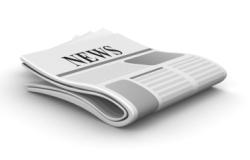 ---
EPA Lakeshore Outreach Products
Use the Lakes Awareness Publications Order Form to request these items:
---
Lakeshore Management Education Products (Guides, Fact Sheets, Manuals, Reports, Newsletters, Pamphlets, Brochures, Books, and Articles)
Lakeshore Management Information for Property Owners
Guides
The following links exit the site Exit
Fact Sheets
The following links exit the site Exit
Articles
The following links exit the site Exit
Books
The following links exit the site Exit
Landscaping at the Water's Edge: An Ecological Approach — This book authored by University of New Hampshire's Cooperative Extension for landowners and landscapers explains how our landscaping choices impact surface and ground waters and demonstrates how, with simple observations, ecologically-based design and low impact maintenance practices, you can protect, and even improve, the quality of our water resources.
Lakescaping for Wildlife and Water Quality — This book represents six years of research and the collaborative efforts of Carrol Henderson, DNR non-game wildlife specialist, Carolyn Dindorf, award-winning soil and water conservationist, and Fred Rozumalski, highly acclaimed landscape ecologist. Learn techniques to prevent lakeshore erosion, restore wildlife habitat, wildflowers, and clean water.
---
Landscaping, Lawn Care, Native Plants and Rain Gardens
The following links exit the site Exit
---
Social Marketing Resources
The following links exit the site Exit
---
State Lake Protection Programs
The following links exit the site Exit
---
Model Ordinances and Laws for Lakeshore Protection
Local/County Ordinances
State Laws
The following links exit the site Exit
---
Lakes Meetings and Training Calendar
---
Funding
---
Multi-Media Resources
The following links exit the site Exit
Webcasts
Videos
The following links exit the site Exit
---
Social Media
The following links exit the site Exit
Twitter
Facebook
Blogs
---
Other Lakeshore Information