EPA Public Engagement Highlights for the Week of October 19, 2015

---
Green Power Leaders Are Advancing Clean Energy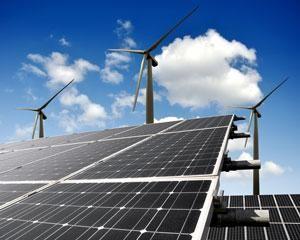 Green Power Leaders are helping our country transition to clean energy.This week, EPA announced its annual Green Power Leadership Awards, recognizing 22 Green Power Partners and three renewable energy suppliers across the country for achievements in advancing the nation's renewable energy market and reducing greenhouse gas emissions that contribute to climate change.
The Green Power Leaders are demonstrating that it is practical and affordable to transition to green power in the workplace. EPA's Green Power Partnership currently has more than 1,300 partner organizations voluntarily using billions of kilowatt-hours of green power annually. This year's awards recognize companies such as Apple, the NHL, and Microsoft, as well as small and medium sized businesses; local, state, and federal governments; and colleges and universities.
Read about the recent winners and what they are doing to lead the way towards a clean energy future.
---
Private Sector Collaboration Reduces Greenhouse Gas Emissions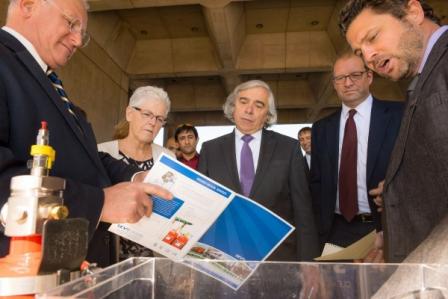 Private sector innovation combined with regulatory actions have put our country on track to significantly cut HFC use.EPA Administrator Gina McCarthy joined private and public sector leaders for a White House roundtable discussion to hear how American businesses are reducing use of hydrofluorocarbons (HFCs). HFCs are potent greenhouse gases used in refrigeration and air conditioning. EPA recently proposed a rule that would improve the way refrigerant is sold, handled, recovered, and recycled. The proposal would strengthen the existing requirements for handling refrigerants and apply those rules to ozone-depleting and HFC refrigerants.
Read a blog post by Administrator McCarthy on how commitments made by the private sector go hand-in-hand with EPA's regulatory steps.
---
Join a Twitter Townhall for Lead Poisoning Prevention Week on October 28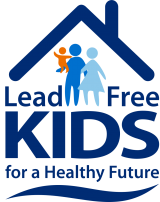 If your home was built before 1978, old lead paint on your walls, doors, and window sills may still be dangerous.National Lead Poisoning Prevention Week starts October 25, 2015. This year's theme "Lead Free Kids for a Healthy Future" focuses on the importance of reducing a child's exposure to lead and preventing its serious health effects. Exposure to lead can seriously harm a child's health, and children under the age of six are most at risk for lead poisoning. Lead poisoning is preventable.
Join EPA, the Center for Disease Control, and the Department of Housing and Urban Development for a Twitter Townhall on October 28, 2015 at 2:00 p.m. EDT for a Q&A and tips on how to protect your family from lead poisoning. Follow @EPALive, @CDCEnvironment, @HUDgov, and join the conversation using #LeadChat2015.
Read a blog post about preventing lead hazards.
---
Interactive Ozone Maps Show How States Can Meet New Standards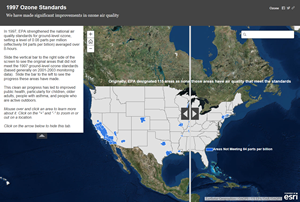 Use the interactive maps to see how EPA projects ozone air quality will improve through 2025.EPA recently strengthened the national air quality standards for ground-level ozone, or smog, based on extensive scientific research. The updated standards will improve public health protection, particularly for at-risk groups including children, older adults, people of all ages who have lung diseases such as asthma, and people who are active outdoors, especially outdoor workers. Watch a video on how the strengthened ozone standards provide a healthier future for our families.Exit
Use EPA's Interactive Ozone Maps to see how states will be able to meet the revised standards by 2025. States will have time to develop and implement plans to meet the strengthened standards, and improve the health and wellness of Americans.