EPA Public Engagement Highlights for the Week of March 21, 2016

---
Poison-Proof Your Home During Poison Prevention Week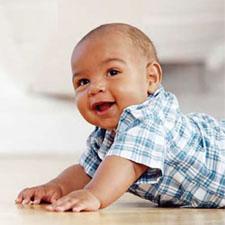 91% of poisonings occur at home, but most are preventable.Each year, about 80,000 children go to the emergency room with poisonings, many caused by common household products. Bleach, bug spray, and cleaning supplies should be stored out of a child's reach. Never put cleaning or other household products in containers that can be mistaken for food or drink. Find other tips to reduce your child's chances of poisoning.
March 20-26 is National Poison Prevention Week. Use EPA's checklist to poison-proof your home one room at a time.
Read a blog post by Assistant Administrator Jim Jones on why location of cleaning products is important, especially when it comes to where they are stored at home.
---
EPA Awards $500,000 to Help Reduce Children's Exposure to Pesticides
Integrated Pest Management (IPM) in schools focuses on prevention by removing conditions that attract pests, such as food, water, and shelter. This provides a more effective and environmentally sensitive approach to managing pests and reduces the unnecessary use of pesticides that could potentially harm our children.
EPA recently awarded more than $500,000 in grants to provide resources to support increased adoption of IPM by schools nationwide. The funding will help reduce unnecessary exposure of students, teachers, and staff to pests and pesticides and assess the costs and benefits associated with IPM implementation in schools. 
---
$3.3 Million Awarded for Water Reuse and Conservation Research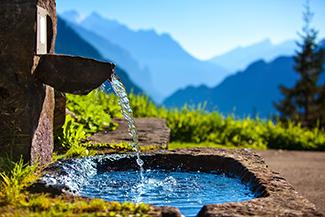 Increasing demand is putting pressure on the finite supply of drinking water in some areas of the U.S.EPA recently announced funding to five institutions to research human and ecological health impacts associated with water reuse and conservation practices. Water conservation practices that promote water reuse are becoming increasingly important, especially in the western United States, where factors such as climate change, extreme drought, and population growth are decreasing water availability.
To help promote sustainable water reuse, this research will evaluate how reclaimed water applications such as drinking water reuse, replenishing groundwater, and irrigation can affect public and ecological health. 
Learn what you can do to save water at home.
---
Climate Leadership Award Winners Recognized for Taking Action

Award winners are reducing GHG emissions that harm the environment and threaten public health.EPA recently recognized 17 winners of the Climate Leadership Awards for reducing greenhouse gas emissions and taking action on climate. The winners include one individual, 13 organizations, and three partnerships. 
This years winners include an innovative partnership that dramatically increased mass adoption of home energy and water efficiency projects in communities across California as well as some of the country's largest corporations exceeding their aggressive emission reduction goals. These winners illustrate that actions to combat climate change make smart business decisions.