EPA Public Engagement Highlights for the Week of January 4, 2016

---
In 2016, We're Hitting the Ground Running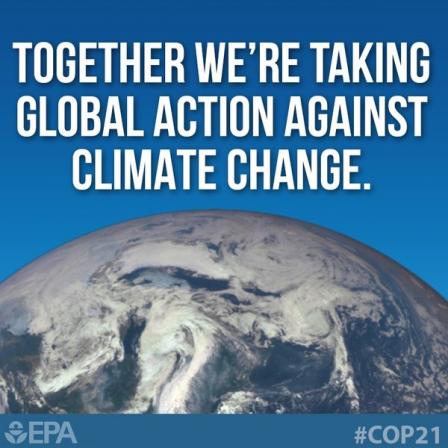 Americans know climate action is critical - they're seeing its impacts with their own eyes.Last August, President Obama announced the final Clean Power Plan, EPA's historic rule to cut carbon pollution from power plants, our nation's largest driver of climate change. Then in Paris last month, nearly 200 countries came together for the first time ever to announce a universal agreement to act on climate Exit. Heading into 2016, EPA is hitting the ground running.
EPA will finalize a proposal to improve fuel economy and cut carbon pollution from heavy-duty vehicles. Additionally, the Agency will finalize rules to limit methane leaks from oil and gas operations, reducing a climate pollutant 25 times more potent than carbon dioxide. EPA is also doubling the distance our cars go on a gallon of gas by 2025.
Read a blog post by EPA Administrator Gina McCarthy on the priorities for EPA in 2016.
---
EPA Releases Risk Assessments for Insecticides Potentially Harmful to Bees
Many types of plants, including fruit and vegetable crops, depend on animals, including bees, for pollination. In 2011, EPA began expanding the risk assessment process for bees to measure exposures and relate them to effects at the individual and colony level. EPA recently announced a preliminary risk assessment for the neonicotinoid insecticide, imidacloprid, which shows a threat to some pollinators. EPA's assessment, prepared in collaboration with California's Department of Pesticide Regulation, indicates that this insecticide potentially poses risk to hives when it comes in contact with certain crops that attract pollinators.
Learn more about the importance of protecting pollinators.
---
Free Environmental Education Materials from EPA Publication Center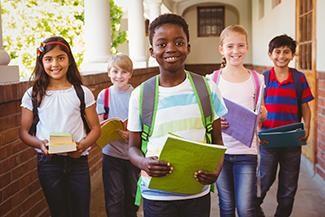 Help teach our kids about protecting the environment with these free resources.Do you need environmental education materials for your classroom? The National Service Center for Environmental Publications offers materials grouped by grade range and free of charge. Publications include activity books, lesson plans, posters, and more.
Teachers can quickly and easily order environmental education materials for students.
---
Affordable Care Act Open Enrollment Closes January 31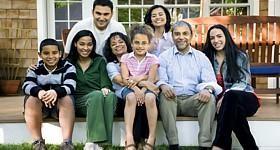 More than 8.5 million Americans have already signed up for 2016 coverage through HealthCare.gov.EPA is committed to keeping you and your family safe and healthy. Now, during affordable health care open enrollment, you can protect your family's health with a healthcare plan that fits your family's needs.
Picking a plan and signing up for coverage is easier than ever. While the final enrollment deadline is January 31, 2016, if you sign up by January 15, you can have a new plan that starts on February 1.
Learn more at HealthCare.gov.Exit