EPA Public Engagement Highlights for the Week of February 1, 2016

---
EPA's Response to Flint Drinking Water Emergency
EPA scientists are testing tap water in Flint, Michigan.On January 16, 2016, President Obama signed an emergency declaration ordering federal assistance in Flint, Michigan. After transferring the water supply to Flint River, the citizens of Flint have experienced high lead levels in their tap water. Lead is particularly dangerous to children because their growing bodies absorb more lead than adults and their brains and nervous systems are more sensitive to the damaging effects of lead.
EPA has assembled the Flint Safe Drinking Water Task Force to provide expertise and assistance to help implement a plan to secure drinking water quality. The Task Force is working on identifying all sources of contamination, making sure the water system is being maintained properly and informing residents on how to limit exposure while developing a plan to restore safe drinking water.
Learn more about EPA's response in Flint and the health effects of lead.
---
School Siting Tool Helps Communities Make Development Decisions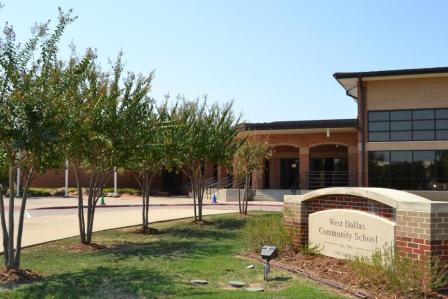 The new tool helps communities make the best possible school siting decision.Schools are an integral part of communities, and where they are located can affect school learning as well as land use patterns, cost of community services, environmental quality and community health. Recently, EPA released the Smart School Siting Tool in support of EPA's School Siting Guidelines to help communities make school siting decisions in a more coordinated and comprehensive way. Communities can make sure that school siting and other community priorities reinforce, rather than work against, each other.
Download the tool user guide and workbooks for resources to assist your community's development decisions.
---
New Report Shows Most of America's Waters in Good or Fair Condition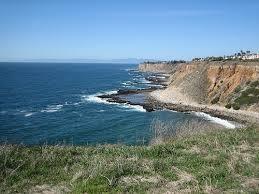 Many people's livelihoods depend on clean and safe coastal waters.Over 50% of the U.S. population lives near coastal waters. EPA recently released the 2010 National Coastal Condition Assessment, showing that more than half of the nation's coastal and Great Lakes nearshore waters are rated good for biological and sediment quality, while about one-third are rated good for water quality.
The latest science confirms that coastal water should be monitored to help reduce pollutants that harm water quality and protect areas that are still in good condition. The National Coastal Condition Assessment is part of a series of National Aquatic Resource Surveys (NARS) designed to advance the science of coastal monitoring and answer critical questions about the condition of waters in the United States.
Read a blog post on how EPA's efforts are protecting coastal waters and ways you can help.
---
Incorporate Green Infrastructure in Your Neighborhood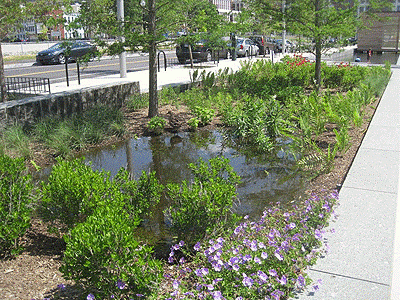 Learn how rain gardens manage stormwater while creating beautiful scenery.Stormwater runoff continues to be a growing source of water pollution in the United States, while climate change is leading to more intense weather events and dwindling water supplies. Green infrastructure, such as gardens, rain barrels, and permeable pavement allows water to seep back into soil where it can replenish streams and groundwater or be absorbed by plants and trees.
EPA's Green Infrastructure Webcast Series is for public officials and practitioners beginning to implement green infrastructure, as well as for those looking to enhance established programs. The next webinar discusses greening vacant lots on February 9 at 1:00 p.m. EST.
Read a blog post about helpful resources communities can use to implement green infrastructure.