EPA Public Engagement Highlights for the Week of December 7, 2015

---
Global Climate Action at COP-21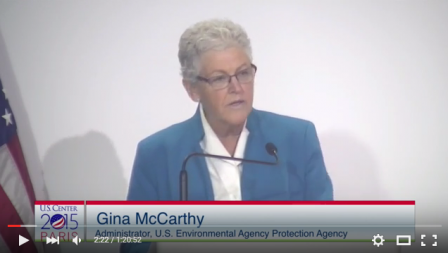 Our Clean Power Plan puts the U.S. on track to slash carbon pollution 32 percent by 2030.This week, EPA Administrator Gina McCarthy has been in Paris, where the United States and countries around the world are working toward an ambitious global climate agreement at the 21st Conference of the Parties. Over the past 7 years, the U.S. has taken a series of ambitious actions to cut carbon pollution driving climate change, and demonstrate that the U.S. is fulfilling our responsibility to act. 
EPA's Clean Power Plan, a historic rule to cut carbon pollution from the power sector, is a core component of U.S. efforts. The reduction in smog and soot that come along with these cuts in carbon emissions will lead to major health benefits for kids and families. Watch a video from COP-21 Exit as Administrator McCarthy discusses EPA's Role in delivering on President Obama's Climate Action Plan.
Read a blog post by Administrator McCarthy on the additional steps EPA is taking to act on climate.
---
Celebrating 35 Years of Cleaning Up Superfund Communities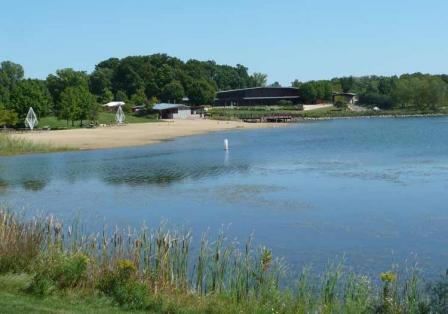 The Superfund program focuses on making a visible and lasting difference in communities.It′s easy to forget that there was a time in the United States when EPA lacked the legal authority to clean up hazardous waste sites like Love Canal, New York, or to respond to emergencies such as train derailments involving dangerous chemicals. December 11, 2015 marks 35 years since the enactment of the Comprehensive Environmental Response, Compensation, and Liability Act (CERLCA), also known as Superfund. This historic statute gave EPA the authority to clean up uncontrolled hazardous waste sites and spills.
Read a blog post by Assistant Administrator Cynthia Giles on the past, present, and future enforcement of the Superfund law.
View a collection of Superfund cleanup success stories, including case studies and videos from site stakeholders, EPA staff, and cleanup partners.
---
Youth Award Applications Due December 31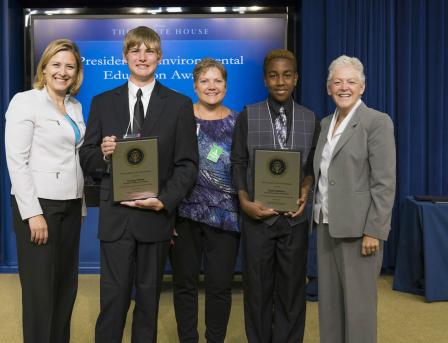 Encourage a student you know to apply for PEYA and see what a difference they can make for the environment.The President's Environmental Youth Award (PEYA) recognizes K-12 students and their efforts to protect the environment. The award promotes awareness of our nation's natural resources and encourages positive community involvement.
Winning projects have included restoring natural habitats, starting recycling programs at school and in communities, and installing renewable energy projects. 
---
Join a Webinar about Bed Bugs in Schools on December 15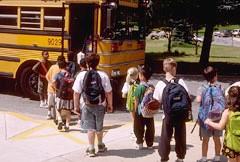 Successful bed bug management requires a proactive strategy.EPA's Center of Expertise for School IPM hosts a monthly webinar series featuring national experts from across the country relaying educational and practical strategies for establishing and improving integrated pest management (IPM) programs in schools. Pests such as insects, rodents, fungi, and weeds can adversely affect the school environment and lead to missed school and work days.
December's webinar will focus on bed bugs in schools. Bed bugs continue to hitchhike into schools across the nation, creating challenges for administrators, facility managers, and school nurses. This presentation discusses the important issues bed bugs present and the actions needed to protect students and staff.