EPA Public Engagement Highlights for the Week of December 14, 2015

---
Historic Agreement Announced in Paris to Combat Climate Change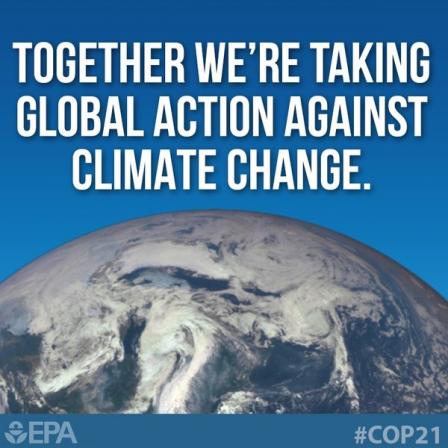 America is leading on climate action while growing our economy.Last week, nations of the world came together to announce a historic achievement: the most ambitious global agreement to combat climate change. Nearly 200 countries, including China and India, committed to reducing carbon pollution. The Paris agreement establishes a long term, durable global framework to reduce global greenhouse gas emissions and provides strong assurance to developing countries that they will be supported as they pursue clean and climate resilient growth.
This agreement gives hope to families in the U.S. and around the world that we are doing everything we can to leave a safer and healthier world for our kids and future generations. Over the past seven years, the U.S. has taken a series of ambitious actions to cut the carbon pollution driving climate change, including finalizing EPA's Clean Power Plan.
Learn Exit everything you need to know about how the agreement will work on the White House Blog.
Read a blog post by EPA Administrator Gina McCarthy Exit on how the Paris talks were a chance to protect the one place we all call home.
---
Automakers Outperform Greenhouse Gas Emissions Standards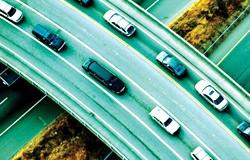 Fuel economy has increased 26% since 2004.EPA recently announced that automobile manufacturers have surpassed greenhouse gas (GHG) emissions standards for the third year in a row. Despite the more stringent 2014 standards, fuel economy remains steady at the highest level ever recorded. In 2012, EPA and the Department of Transportation began implementing standards projected to double new vehicle fuel economy by 2025 and cut new vehicle GHG emissions by half. Consumers have more choices when shopping for vehicles with higher fuel economy and lower CO2 emissions.
EPA estimates that, through 2014, the GHG emissions standards have resulted in reducing cumulative emissions by approximately 60 million metric tons of CO2 – roughly the amount of GHGs emitted from electricity use from over 8 million homes in one year. These standards will ultimately save Americans $1.7 trillion in fuel costs.
---
EPA Rebates Will Fund Cleaner School Buses in 85 Communities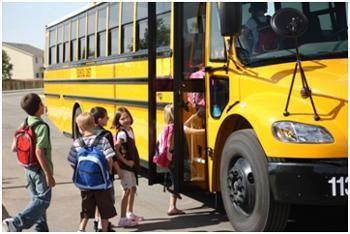 Schools that install clean diesel technology are saving money and creating cleaner air for kids.EPA announced the award of more than $7 million in rebates to replace or retrofit 400 older diesel school buses. The rebates are going to 85 school bus fleets in 35 states, each of which will receive rebates through EPA's Diesel Emissions Reduction Act (DERA) funding. EPA has implemented standards to make newer diesel engines more than 90 percent cleaner, but many older diesel school buses remain in operation and pre-date these standards.
The new and retrofitted buses will reduce pollutants such as nitrogen oxides and particulate matter that are linked to numerous health problems, including asthma and lung damage. Children are particularly vulnerable to the harmful effects of air pollution as their lungs are still developing.
Learn about the Clean Diesel Rebates.
---
EPA's Newly Named Land Office is More Than Just Waste Management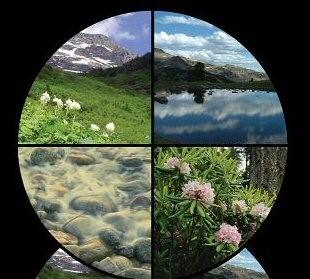 EPA is making a visible difference in cleaning up our land and our communities.The newly named Office of Land and Emergency Management (OLEM) advances recycling and sustainable management of materials, invests in community revitalization through the Superfund and Brownfields programs, and enhances EPA's ability to respond to emergencies. The new name helps better capture how the office's work has evolved to address more than just waste issues. Its important mission remains the same: to restore land, prevent releases, and conserve resources.
Follow @EPALand to get the latest updates on site cleanups, sustainable materials management, and more.
Read a blog post by Assistant Administrator Mathy Stanislaus on how the core work of the office has evolved.