EPA Highlights for the Week of September 26, 2016

---
A New Effort to Save the Ozone Layer and Protect Climate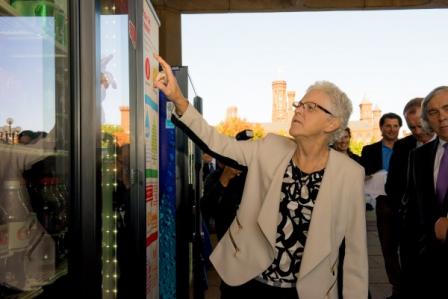 HFCs can be hundreds to thousands of times more potent than carbon dioxide.EPA recently finalized two rules to reduce the use of chemicals that contribute to climate change. Hydrofluorocarbons (HFCs) are used in refrigerators and air conditioners and are a more potent greenhouse gas than carbon dioxide.
EPA has identified climate-friendly substitutes for several HFCs as part of the Significant New Alternatives Program (SNAP). Additionally, EPA strengthened the safe handling requirements for HFCs to prevent dangerous leaks.
Read a joint blog post by EPA Administrator Gina McCarthy and Secretary of Energy Ernest Moniz to learn how the U.S. is leading the fight to protect our climate and our ozone layer.
---
SmartWay Honors Green Leaders in the Freight Industry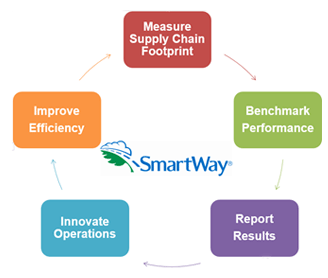 SmartWay also contributes to cleaner air and healthier citizens by reducing emissions that contribute to smog.EPA recently announced the 2016 winners of the SmartWay Excellence Awards, which honors logistic companies and shippers in the retail and manufacturing sectors. The awards recognize the top-performing SmartWay shipper partners that demonstrate how businesses can mitigate their carbon footprints and contribute to cleaner, healthier air, while saving on fuel costs as they move goods across America.
The SmartWay Transport Partnership supports companies who demonstrate their commitment to corporate sustainability and social responsibility by moving goods in the cleanest, most energy-efficient way possible. Since 2004, SmartWay Partners have avoided emitting more than 72 million metric tons of the carbon pollution that contributes to climate change.
Read more about the recent winners.
---
Reducing Air Pollution at Ports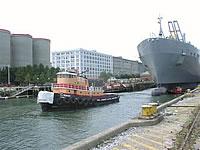 Ports are the main gateway for global trade and are critical to the U.S. economy.A new EPA report found that air pollution at the U.S. ports can be reduced significantly through a variety of strategies and cleaner technologies. The National Ports Assessment has identified opportunities to reduce air pollution from diesel ships and vehicles and to improve the health of the 39 million Americans who live near a port.
Diesel engines produce carbon dioxide, which contributes to climate change, and other pollutants that cause heart and lung disease. By harnessing new technologies, EPA's plan can improve air quality for port communities. 
Read a blog post on how air pollution can be improved at our nation's ports.
---
EPA Awards $4.8 million to Six Universities to Research Water Quality Benefits
These grants will help measure the cost and benefits of improving water quality.EPA recently announced funding to six universities to work with local communities to better understand the economic value of water quality. Chemical and microbial contaminants continue to reduce the quality of our water – and often at a rate that outpaces water quality improvements from regulatory actions. The research grants will help communities and experts conduct benefit-cost analyses for actions that protect our waterways.
The grants are being awarded to Clark University, Dartmouth College, University of Connecticut, North Carolina State University, Michigan State University, and Iowa State University.