EPA Highlights for the Week of September 19, 2016

---
Maintain Your Septic System During SepticSmart Week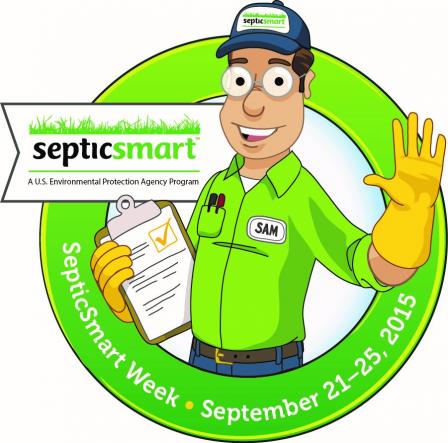 Maintaining your septic system helps to protect the environment and your family's health.More than 26 million homes in the United States - one in five households - depend on septic systems to treat wastewater. If not maintained, failing septic systems can lead to backup and overflows, which can result in costly repairs.
Join EPA during SepticSmart Week, September 19-23, and encourage homeowners and communities to care for and maintain their septic systems. Find maintenance tips and online resources to educate others about proper care and options for onsite wastewater infrastructure.
Download the SepticSmart Toolkit with ready-to-use educational materials, case studies, and more.
Read the blog post Septic System 101 for homeowners.
---
Register for the Campus RainWorks Challenge by September 30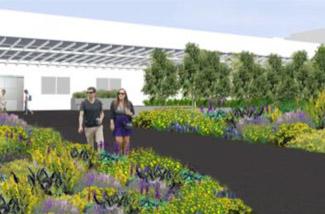 Stormwater is one of the nation's most widespread challenges to water quality.EPA is calling for entries in the annual Campus RainWorks Challenge, a green infrastructure design competition for undergraduate and graduate students. Using their campuses as labs, teams develop green infrastructure systems to reduce stormwater pollution and build resilience to climate change.
Registration opened September 1 and closes on Friday, September 30, 2016. The first place team in each design category will receive a student prize of $2,000 to be divided evenly among the team and a faculty prize of $3,000. Learn more about the challenge and how to register.
---
EPA Invites Communities to Apply for Targeted Technical Assistance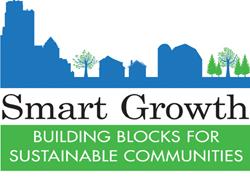 Smart Growth strategies help communities grow in ways that expand economic opportunity while protecting human health and the environment.EPA is calling for communities to apply for targeted technical assistance under the Building Blocks for Sustainable Communities Program. This program is designed to help communities overcome barriers to implementing smart growth development approaches.
EPA delivers the assistance using teams of experts who conduct one- to two-day workshops in the selected communities. After the workshop, the community gets a next-steps memo with specific actions it can take if it chooses to implement the ideas generated in the workshop. The application deadline is Wednesday, October 12, 2016. Learn more about Building Blocks for Sustainable Communities Program.
Read the 2016-2017 Request for Letters of Interest to learn how to apply.
---
Working Together for a Healthy Future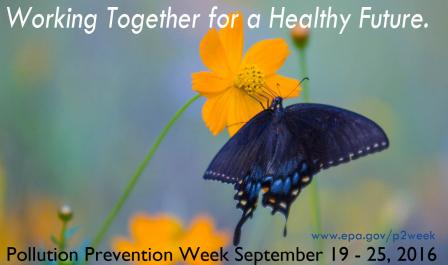 Pollution Prevention starts at home -- prevent pollution before it begins.As we mark this year's annual Pollution Prevention (P2) Week -- we are highlighting the many efforts of EPA, its state partners, tribes, industry and citizens to prevent pollution before it begins.
Continue to spread the word: think of ways to prevent pollution in your world, innovate, and do it the green way from the beginning.
Learn more about the Pollution Prevention Act. Follow #P2Week Exiton social media.